Labour Pushes for 'Reckless' Banker Imprisonment and Whistleblower Protection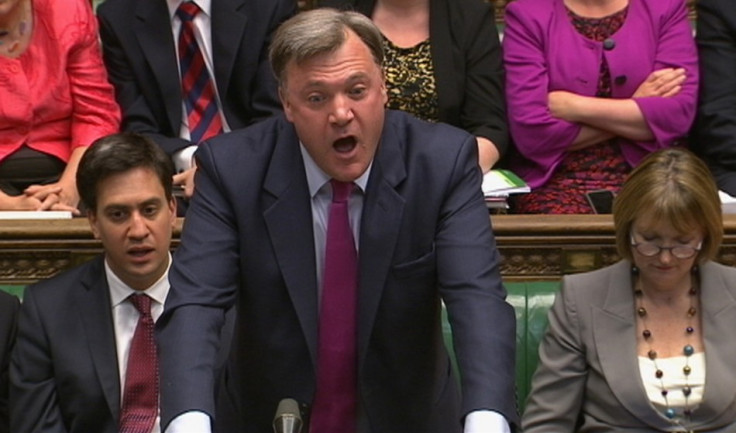 The Labour Party is pushing for a series of amendments to the Financial Services (Banking Reform) Bill which includes better whistleblower protection and significant jail time for 'reckless bankers'.
Labour's banking manifesto arrives just hours before UK Prime Minister David Cameron is set to debate in the House of Commons on how the coalition government will incorporate key recommendations from the Parliamentary Commission on Banking Standards (PCBS) report.
"Cameron promised to amend the banking reform Bill to implement the Parliamentary Commission's report, including its recommendations on deferring bonuses and criminal penalties for reckless misconduct. But for all the tough talk, he and George Osborne have totally failed to do so," said Balls in a statement.
"The Conservatives are ducking the radical reforms we need and which the cross-party commission has called for, so Labour has tabled a series of amendments to this Bill."
Labour says it is using the House of Commons debate to implement the recommendations of the PCBS report as the government has 'failed' to amend the Bill and put these findings into law.
The PCBS was set up last year with a brief to deliver recommendations on banking standards and culture, after Barclays settled with US and UK authorities over its role in the Libor fixing scandal last June.
The PCBS took evidence between September 21, 2012 and March 6, 2013 to deliver this year's key report. During that time, it asked more than 9,000 questions and heard 161 hours of evidence from hundreds of witnesses, across 73 sessions.
Subsequently in June, the PCBS released a 500-page report, which recommended the creation of a new criminal offence, "reckless misconduct in the management of a bank", which would carry a prison sentence in the most serious cases. It also recommended that radical changes to the way bankers' bonuses would be granted.
"We will push for a backstop power for full separation of all the banks and demand the government brings forward proposals for a new offence of reckless misconduct in banking," said Balls.
"Our amendments would also ensure whistleblowers have greater protection and give the regulator the power to insist elements of remuneration are deferred for up to 10 years."
On the day the PCBS report was published, Cameron told the House of Commons that the government would use this Bill to implement the PCBS' recommendations on bonuses and criminal penalties.
© Copyright IBTimes 2023. All rights reserved.