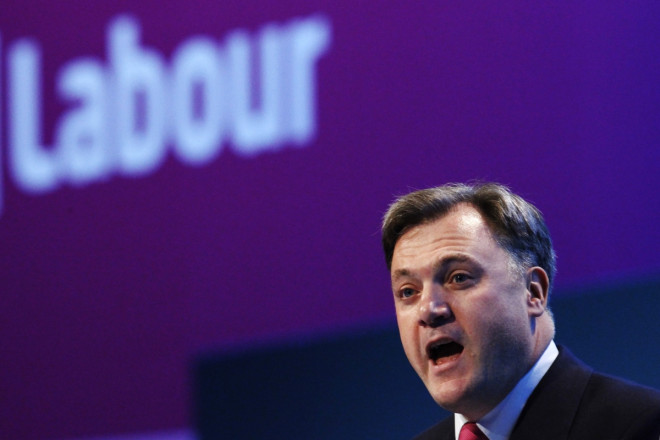 Ed Balls insists Labour is "pro-business" but said his party would not be afraid to intervene in failing markets if it is elected to government in 2015.
In remarks released ahead of a speech to the British Chamber of Commerce (BCC), the shadow chancellor promised to back business through a number of policy pledges.
He said Labour would make the banking sector more competitive and focus on boosting business lending; extend the promised energy price freeze to businesses as well as consumers; cut business rates in 2015/16 before freezing them for a year; and establish a public British Investment Bank, among other measures.
"Our task is to show that a dynamic and open market economy can work to raise living standards for all," Balls will say at the BCC annual conference in his speech.
"And when it doesn't - because competition or regulation or tax law fails - then business and government must work together to solve the problem and win back public trust.
"Markets promote growth and innovation and reward entrepreneurship - and when they are competitive they should set prices, not Government or anyone else.
"But being pro-market and pro-competition also means acting when markets fail and competition does not operate, for instance in banking and in energy - otherwise we risk public support."
Balls will also reaffirm Labour's commitment to staying in the European Union (EU) ahead of a proposed in/out referendum put on the table by his Conservative party opponents.
Labour has committed to a referendum only if more powers were set to be transferred from Westminster to Brussels, but would not hold a decisive in/out poll in 2017 as promised by Tories.
"We all know the EU needs to reform to deliver value for money for taxpayers, open up markets and secure rising prosperity," Balls will say.
"But we are clear that there is no future for Britain in walking away from our biggest market.
"We believe Britain is better placed to shape Europe's future, and back British business, jobs and our national interest, if we are fully engaged rather than having one foot out of the door."
He adds: "To walk away from our EU membership would be reckless, foolish and deeply damaging. It would be anti-investment, anti-jobs and anti-business."