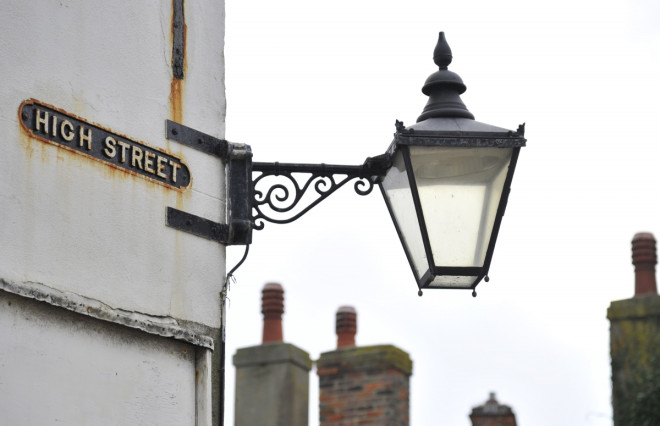 Business rates are in urgent need of comprehensive reform to save UK high streets, according to a group of MPs.
In a report on Britain's retail sector, parliament's business, innovation and skills (BIS) committee urged the government to work towards an annual review of business rates because of sluggish revaluation periods.
Current business rates – a tax levied on firms calculated from the value of the commercial property they occupy – are based on high pre-financial crisis property prices. The next revaluation will not take place until 2017 after a two year delay.
"Amongst the many challenges they face, business rates are the single biggest threat to the survival of retail businesses on the high street," said Adrian Bailey MP, chairman of the BIS committee.
"Since the system was created the retail environment has changed beyond all recognition. A system of business taxation based on physical property is simply no longer appropriate in an increasingly online retail world.
"The government's consultation on the administration of business rates at least acknowledges that change is needed. But this is a time for wholesale review and fundamental reform, not for tinkering around the edges. Business rates are not fit for purpose and minor administrative changes will not alter that."
Bailey added that the committee is "not advocating a return to a bygone age", but that the current business rates system will hinder the revitalisation of the high street as "thriving community hubs".
The committee also said the government should make its temporary 2% cap on rate annual increases permanent. It added that there should be a six month amnesty on business rates for firms moving in to empty shops, an extension of the 50% relief currently offered.
"This report must be the final nail in the coffin of the question: 'do business rates need to be reformed?' They do," said Helen Dickinson, director general of the British Retail Consortium (BRC).
"Business thinks so. A committee of parliament thinks so. We very much hope the government will think so too."
Chancellor George Osborne gave the go ahead in his 2013 Autumn Statement to a review of the administration of business rates in the UK, which the government says raises £23bn annually for local authorities to spend on public services.
The review's terms of reference said it should look at the "frequency of revaluations to enable tax assessments to be based on up-to-date property values".
These revaluations are carried out by the UK's Valuation Office Agency.