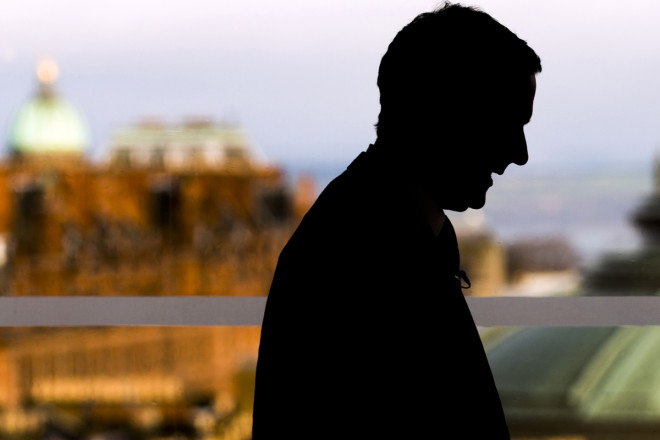 Chancellor George Osborne has admitted that the UK's economic recovery has not been secured and is still unbalanced.
During 2013, the UK economy grew at its fastest rate since the beginnings of the financial crisis. But this growth is driven largely by consumer spending, rising house prices, and the service sector.
Osborne had hoped to boost trade and manufacturing in order to shift away from the UK's reliance on services firms, whose output accounts for three quarters of the economy.
"I've never been afraid to level with people about the hard truths," Osborne said in a speech at the Hong Kong Chambers of Commerce.
"I said that we have to go on dealing with our debt and our deficit – and we have no choice but to do so. I said recovery was not enough, we needed to avoid the mistakes of the past.
"So I'm now the first to say that the recovery is not yet secure and our economy is still too unbalanced."
Despite the emerging recovery, business investment is weak and net trade is forecast to be flat in 2014, before picking up in 2015.
Government schemes to boost trade by helping exporters to secure finance have fallen flat amid subdued global demand.
The UK's biggest trading partner, Europe, is only now taking its first tentative steps towards recovery.
However, Osborne said there should be no let up in his austerity programme of public spending cuts.
He has slashed government budgets by billions of pounds, including welfare, to try and erase the structural deficit in public finances.
"As a result of this long term economic plan, we are growing," Osborne said.
"In fact, the UK is now growing faster than any other major European economy. We've had the strongest growth in employment in our history. Unemployment has come down sharply.
"And it's encouraging to see growth that's not fuelled by debt, and not just concentrated in services but in manufacturing and construction too.
"Some in Britain might be tempted to say: job done, let's avoid more hard decisions.
"That would be a huge mistake. Abandon the plan and we abandon the progress we've made and go back to square one."
Osborne's comments follow those of Bank of England Governor Mark Carney, who also warned that there cannot be complacency over the UK recovery and it is not strong enough for him to raise interest rates.
"The recovery as yet is neither balanced nor sustainable," Carney said at the launch of a BoE report.
"A few quarters of above trend growth driven by household spending are a good start but they aren't sufficient for sustained momentum."
He said policymakers will now consider hiking rates only when falling incomes are rising again, sluggish business investment picks up fully, and the spare capacity in the UK economy falls.
Until then, he said UK monetary policy must "remain exceptional" and the BoE "will not take risks with this recovery" by lifting the base rate when the economy remains fragile.
"George Osborne is finally recognising that the recovery, which he choked off in 2010, is still not secure or balanced," said Chris Leslie, Labour's shadow chief secretary to the Treasury.
"But he has not yet admitted that working people are facing a cost-of-living crisis and are £1600 a year worse off since he became Chancellor.
"We need action to secure a stronger recovery and earn our way to higher living standards for all.
"That's why we have called for action to boost housing supply, reform of our banks and energy markets, an expansion of free childcare to make work pay and a compulsory jobs guarantee for young people and the long-term unemployed."