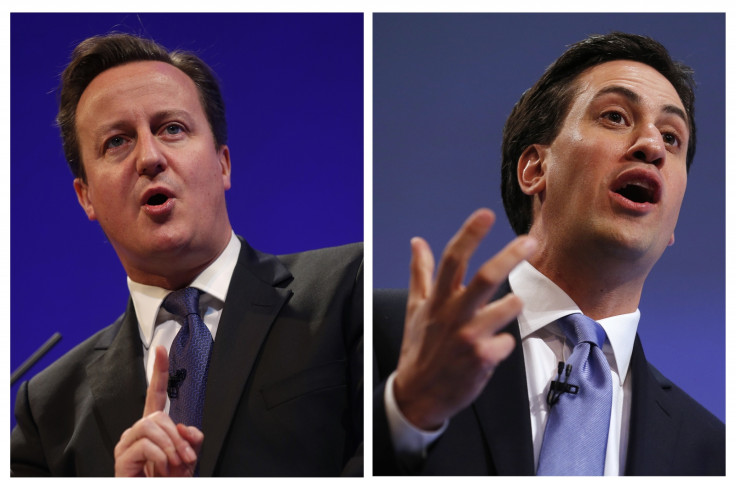 Ed Miliband promised to ban MPs "second jobbing" as trade union officials amid the latest "cash for access" scandal to hit the House of Commons.
David Cameron attacked the Labour leader's proposal to outlaw MPs from holding paid directorships or consultancies by highlighting the draft legislation did not include trade union officials.
"The difficulty with his specific proposal is that it would allow, for instance, somebody to be a trade union official but it wouldn't allow for someone to run a family business or a family shop," Cameron argued.
"Like many of his proposals it's not thought through and it's whipped up very quickly. If he thought it was such a good idea, why didn't he put it in place four years ago?"
But Miliband called the prime minister's bluff and pledged to ban MPs from also being paid union officials.
"Let's agree now that we'll rule out anyone being a paid trade union official, a paid director or a paid consultant. Say 'yes' and we can restore the reputation of this house," he said.
The exchange, during prime minister's questions, comes after Jack Straw and Sir Malcolm Rifkind were caught up in an undercover sting by Channel 4's Dispatches and the Daily Telegraph.
The senior Tory and Labour MP have both been suspended from their parties and the two former foreign secretaries recommended themselves to the parliamentary commissioner for standards.
But both deny any wrongdoing and the influence for money allegations sparked a wider debate about MPs and second jobs.
Labour's plan
Labour plans to embarrass the government on 25 February when Miliband puts forward his second jobs ban motion to MPs.
The proposal has the support of the electorate, with 56% of voters for the planned legislation and just 25% against, according to a YouGov poll.
But the government plans to scupper the opposition's proposal with its own amendment to Miliband's bill.
Cameron has also stressed that, despite his criticisms of Miliband's plan, he does not rule out further changes to how many jobs MPs can hold outside of the Commons.
"The most important thing that we can do, and I certainly don't rule out further changes, but the most important thing is to make sure we apply the rules," he said.
"Paid lobbying – banned. Non-declaration of interests – banned. Making sure wrongdoing is investigated and punished.
"We're not making no change, we've just passed a lobbying act and we've also passed a recall act so people can sack their MP."