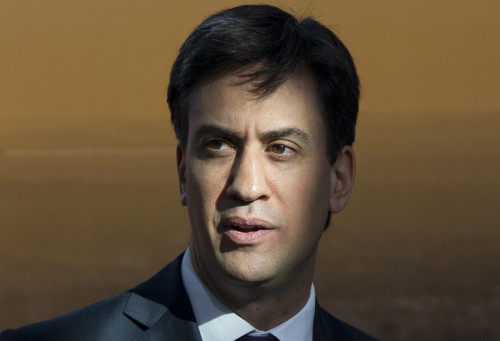 Labour has pledged to tackle a "crisis of confidence" over falling living standards of the British middle class, in an article by leader Ed Miliband.
Writing in the Telegraph, Miliband said children's prospects need to be addressed, as strong pensions, stable wages, affordable housing and university education have all been undermined.
He argued the country cannot enjoy success and "become collectively better off unless Britain has a strong and vibrant middle class".
He said: "The greatest challenge for our generation is how to tackle a crisis in living standards that has now become a crisis of confidence for middle-class families.
"The cost-of-living crisis is not just about people on tax credits, zero hours contracts and the minimum wage. It is about millions of middle-class families who never dreamt that life would be such a struggle."
He stated the rising cost of food, childcare, energy and transport are factors threatening the UK's middle class.
Miliband also drew attention to the issue of graduate employment, highlighting the rocketing cost of university tuition fees and the difficulty graduates are having securing decent jobs.
He wrote: "Parents now have new worries as children leave college to take up insecure and unrewarding work. One in three graduates has had to take a job, according to recent research, that used to be done by people who hadn't gone to university."
He added: "Three quarters of those who started out in low-paid work a decade ago have been unable to move into permanently well-paid work."
In the article, which comes before a speech on the economy later this week, Miliband says he will be "setting out the next steps of our plan to build a One Nation economy by reforming finance, skills and wages while paying down the deficit".
There is little about how the issues will be addressed - however, Miliband writes that the policies will be announced throughout the week.
He added: "Only Labour will create more and better-paid jobs, tackle insecurity at work, and build the homes we need for the future."
Miliband, who is frequently depicted as an old-school, left-wing Labour politician, stated that the British middle class is being "squeezed".
Conservative Party chairman Grant Shapps said: "The only way to ensure a better and more financially secure future for hardworking people and for their children is to stick to David Cameron's long-term economic plan - reducing the deficit, creating jobs, cutting taxes, giving young people the skills they need to get on and fixing the welfare system so that it pays to work."