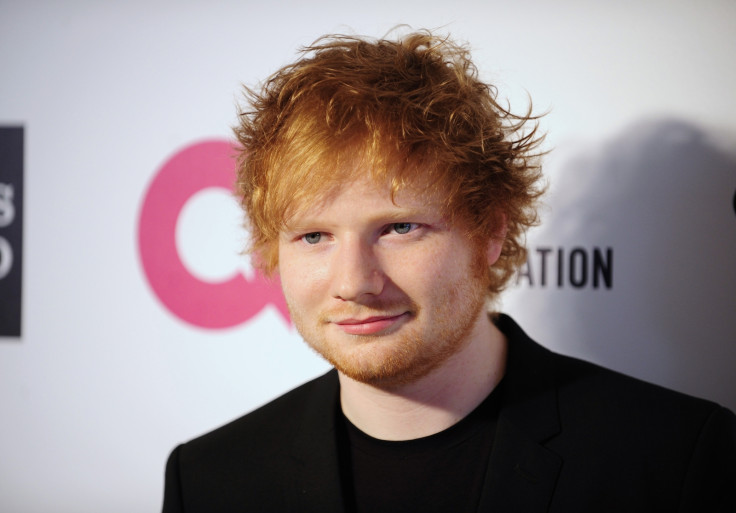 Days before he headlines the iconic Glastonbury festival and performs in front of over 100,000 revellers, Ed Sheeran has made a surprising confession: he is afraid of crowds.
The Shape Of You hitmaker, who will grace Worthy Farm's Pyramid Stage on Sunday 25 June, admitted that while he is excited about the career-defining gig, he will be steering clear of the three-day festival until his big moment.
"I have to be honest, I don't like big crowds of people. Ironically that being my job, I don't. I get very claustrophobic," he told Radio 1's Annie Mac.
Sheeran went on to reveal he is able to get over his nerves thanks to his alter ego. "There's two different personas to me. There's one on stage that you need to have balls of steel and there's an offstage persona that doesn't really like going outside."
Although he previously performed at Glastonbury in 2014, he still thinks he is "definitely the one that is out of place on the lineup", which includes acts like Radiohead and Stormzy. "But I think that again is an exciting thing," he said. "For anyone doing the festival for the first time, even not as the main headliner but even just playing, it's daunting."
Asked what fans can expect from his slot, Sheeran said he plans to play it safe. "I think the key to any festival set is to play songs that people know and you can't really go wrong. I'm not going to be ' here's a new song I wrote last week'".
"I'm actually more excited about this [Glastonbury] than I was about doing the Wembley Stadium shows because when you're playing your own shows you're not really winning anyone over because everyone has already parted with cash for tickets.
"I think I'm going to be playing to a lot of people who might have heard some of my songs on the radio, but they are Glastonbury guests. They are not fans of me, they are fans of the festival."