Eddie Redmayne has joined the cast of Aardman Animations' prehistoric adventure comedy Early Man. The Danish Girl actor is set to lend his voice to lead character Dug, a plucky caveman who, along with sidekick Hognob, "unites his tribe against the mighty Bronze Age in a battle to beat them at their own game".
In an official press release announcing the casting news, Oscar-winning director Nick Park stated: "Not only is Eddie a joy to work with, his versatility and boundless energy have really helped to bring my new character to life. He embodies the cheeky charm, fun and plucky wit of Dug and I'm sure he'll get along brilliantly with Dug's sidekick Hognob."
Redmayne is the first cast member to be revealed by both Aardman and StudioCanal but as production on the film begins, more names are likely to be added to the roster. Park's previous feature-length film, Wallace And Gromit: The Curse Of The Were-Rabbit which he co-directed with Steve Box, featured performers such as Helena Bonham-Carter, Peter Kay, Mark Gatiss and Ralph Fiennes, so chances are Early Man will be just as star-studded.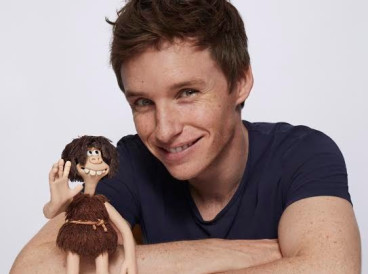 Screenwriter Mark Burton (Shaun The Sheep Movie) has penned the script, which promises to "unleash an unforgettable cast of hilarious new characters". It's pretty safe to assume that a dodo or a woolly mammoth or two will pop up at some point!
While there has been no word as to whether the film will receive an eventual US release date yet, the movie will reach UK cinemas on UK 26 January 2018 and France on 31st. Before then, Redmayne will be seen in Warner Brothers' eagerly-anticipated Harry Potter spin-off Fantastic Beasts And Where To Find Them opposite Ezra Miller, Katherine Waterston and Colin Farrell.
For more entertainment news follow A-List on Twitter @Alistinsider