Given all the speculation surrounding both the reboot and her rising trajectory as a movie star , it was assumed for quite some time that Star Wars: The Force Awakens actress Daisy Ridley was all lined up to portray iconic computer game character Lara Croft in an upcoming Tomb Raider movie. So it's somewhat surprising to learn, out of the blue, that The Danish Girl's Alicia Vikander has actually landed the role.
Although, given the Oscar-winning performer's track record so far and with Ridley recently signing on to star in war-torn drama The Lost Wife and JJ Abrams' sci-fi thriller Kolma, it's no wonder Vikander was the final choice.
Warner Bros. will be producing the movie, with Norwegian director Roar Uthaug also set to helm. Evan Daugherty (Snow White And The Huntsman) and Geneva Robertson-Dworet - who has penned the screenplay for Michael Bay's next Transformers instalment - are reportedly working on the script.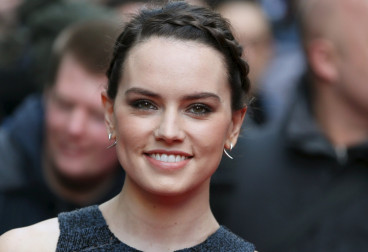 Despite there now being an official lead announced, plot details are still very much under wraps. However, many publications have suggested that the film will take inspiration from both the character's adventurous life, based on the original video games, and the Angelina Jolie-fronted movies from the early 2000's. Turning back time, cinema-goers will be presented with a younger, less-experienced archaeologist adventurer forced to survive her first adventure.
Before she'll be seen as Croft, 27-year-old Vikander will star in romance drama Tulip Fever, opposite Cara Delevingne and Christoph Waltz, plus a role in eagerly-anticipated action thriller Jason Bourne with, as you could probably guess, Julia Stiles and Matt Damon.
No official date has been scheduled as to when the Tomb Raider reboot will land in cinemas; however, some sources claim it will be released sometime later in 2016.
For more entertainment news follow A-List on Twitter @Alistinsider