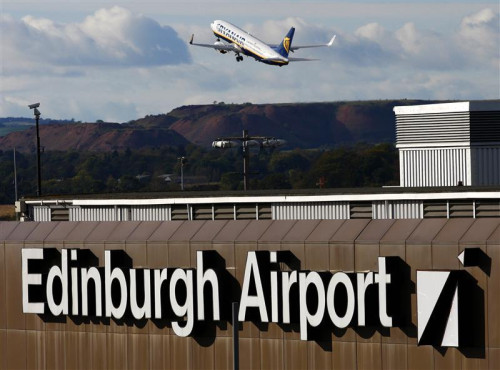 Edinburgh Airport has begun to reopen after it was temporarily closed following the discovery of a suspicious package.
Some flights were cancelled and other inbound flights diverted to Glasgow Airport following the discovery of the suspicious bag.
A bomb disposal team was called and the building was subsequently evacuated. A thorough examination of the bag was undertaken and the contents were deemed safe.
Police said they are now satisfied that there isn't "nor was there ever" any risk to the public.
Edinburgh Airport is still advising passengers not to travel to the airport until it is fully operational, which could take several hours.
Flights due to depart for Brussels, Birmingham, London and Stornoway were already cancelled during the incident.
Chief insp David Campbell from Police Scotland's Border Policing Command said: "As part of a routine bag search at the airport, suspicions were raised about the contents of one item of hand luggage and the decision was taken to evacuate the airport while the appropriate enquiries could be carried out.
"We are now satisfied there isn't, nor was there ever, any risk to the public and the airport will now begin to reopen.
"We would like to thank the public for their patience and co-operation during the emergency service response."