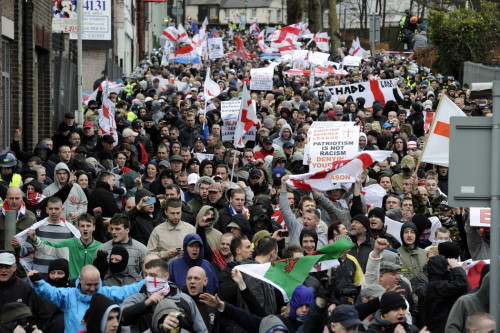 Eight members of far right group the English Defence League handed themselves into police after they spotted themselves in riot footage on TV.
West Midlands Police launched an appeal to identify violent demonstrators at a Birmingham EDL rally and counter-demonstration last July.
Images of 57 people were shown on BBC's Crimewatch programme this week in an attempt to track down some of the 2,000 protesters who gathered in Centenary Square where Unite Against Fascism held a counter-protest.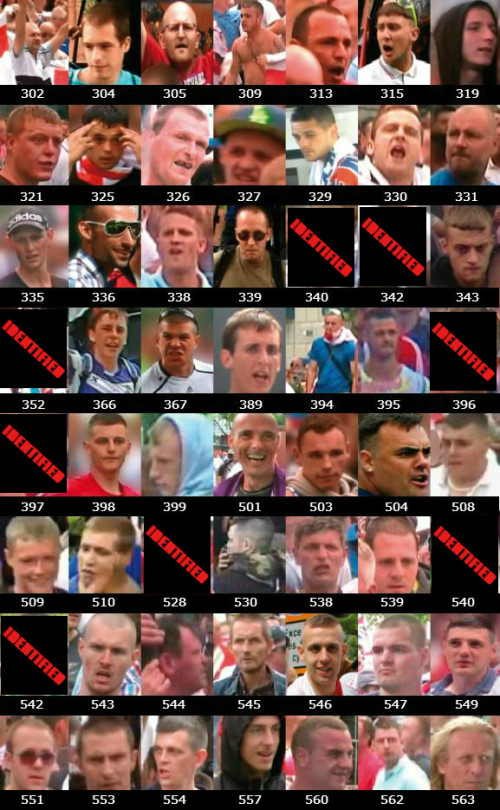 Police said 40 people had been arrested on suspicion of violent disorder at the demonstrations, in which missiles and bottles were thrown at police.
More than 1,000 extra police officers from forces around England were brought in to help the local force on that day.
In one incident £150,000 of damage was caused to an office block in the city centre.
A further seven people from the counter-protest were also being tracked for suspected involvement in disorder.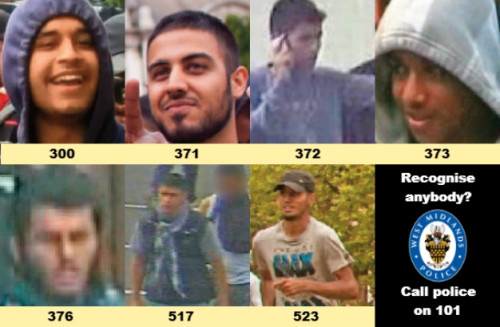 DCI Simon Wallis said: "My message to anyone involved in the disorder who has not yet been arrested is that it is only a matter of time before we come knocking on your door.
"We are at the stage now where the best thing offenders can do is hand themselves in at their nearest police station."