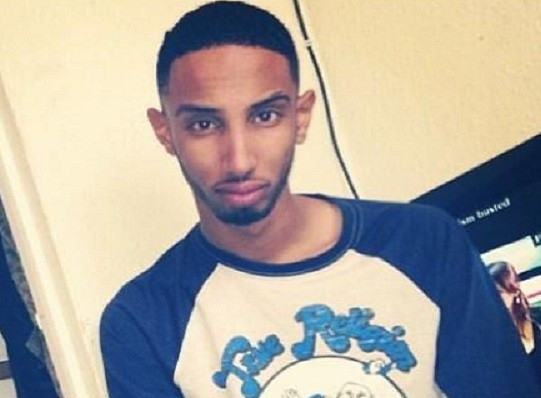 A teenager and a 20-year-old man have appeared at the Old Bailey accused of shooting dead a teenager in a London street.
Christopher Aluma, 18, and Natneal Tesfay, 20, allegedly murdered Mohammed Hussein in a suspected gang attack.
Hussein died in Bounces Road in Edmonton, north London on Easter Monday.
The neighbourhood has been dubbed "shank town" for a spate of violent incidents involving young people.
Aluma, of nearby Foxglove Close, and Tesfay, from Haringey, were remanded in custody for case management. They will return to the dock on July 11.
A sixteen-year-old youth was also charged with murdering Hussein. He appeared at Highbury Corner Youth Court on Monday.
Witnesses told how an unknown woman battled to save Hussein's life as he lay bleeding to death on the pavement.
A woman who lives in a flat overlooking the scene described the aftermath of the shooting, saying:
"I heard a 'pow pow' sound - two really loud bangs. I thought it was fireworks. A man was on the ground and a woman was pumping his chest to try and resuscitate him.
"She looked like she knew what she was doing. The woman was in her twenties and was silent as she tried to save him."
Hussein's violent death shocked the community. Activist Hazel Nelson Williams called it "absolutely tragic."
She warned of a wedge of young people who are alienated from society and at risk of offending, and said the issue was "deep rooted."
"The pressures young people face are many, including the perception that they are rejected by the mainstream community, that they live in it but do not feel part of it," she said.
"Sometimes young people just want people to talk to them. When we see young people dressed in hoods we assume they are trouble, but this is not always the case."