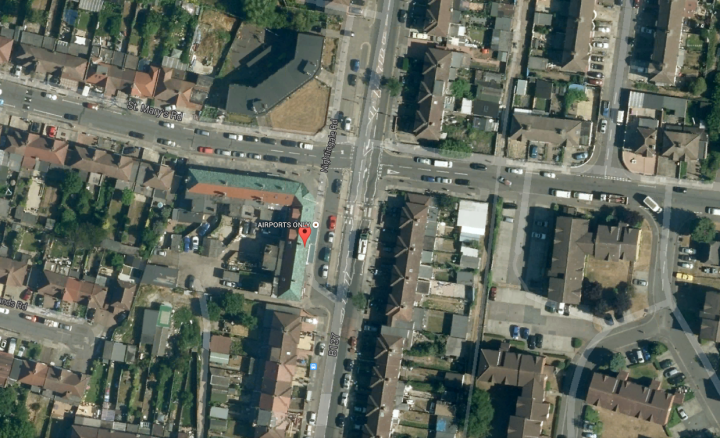 Local residents of Nightingale Road in Edmonton, north London, believe their neighbourhood will never recover from the news that a woman was butchered and beheaded with a machete in the back garden of one of the street's nondescript terraced houses.
Nightingale Road, made up of terraced houses and stone-clad semis, is on the northern fringe of London's great suburb sprawl, where a property can be purchased for substantially less than the average price of a home in the capital, which is £499,000.
Away from the bustling Edmonton High Street, the area is served by a local park and several schools for the low income, multi-ethnic famillies who have moved there.
Faye (who asked for her surname not to be published), who has lived in the area since 2006, spoke to IBTimes UK and recalled the warm September afternoon that would change her life - and those of her neighbours - forever.
"I was very frightened," she said. "There were police everywhere and a helicopter flying. I didn't know what happened until someone told me a woman had been beheaded.
"It's very sad for the area. Recently, we had a stabbing just up the road and a shooting before.
"But it's today that will make Edmonton famous."
The motive for the crime remains a mystery but the terrifying events can be pieced together.
The murder suspect, a 25-year-old man, went on a blood-soaked rampage, according to witnesses. They reported seeing a "madman with a machete" in the street.
Having left the decapitated body of the yet unidentified woman, he charged into the street and attacked a car with a knife moments before the victim's dead body was found.
When the police arrived, the suspect was still enraged and violent and had to be tasered by police and wrestled to the ground. A police officer was reported to have been injured in the fracas.
Scotland Yard has downplayed suggestions the attack was an act of terrorism and said the death was being investigated by homicide detectives. A statement from DCI John Sandlin said: "This was a highly visible attack in broad daylight on a residential street.
"I can understand why this may cause people concern, however we are confident that we are not looking for anyone else at this stage.
"Whilst it is too early to speculate on what the motive behind this attack was, I am confident, based on the information currently available to me, that it is not terrorist-related.
"Local officers and specialist detectives are at the scene and will remain there for many hours to come.
"Specially trained family liaison officers will be deployed to support the family; we request that their privacy is respected at this very difficult time."