Edward Snowden is a 'naïve, narcissistic and insufferably self-important defector', claims former NSA boss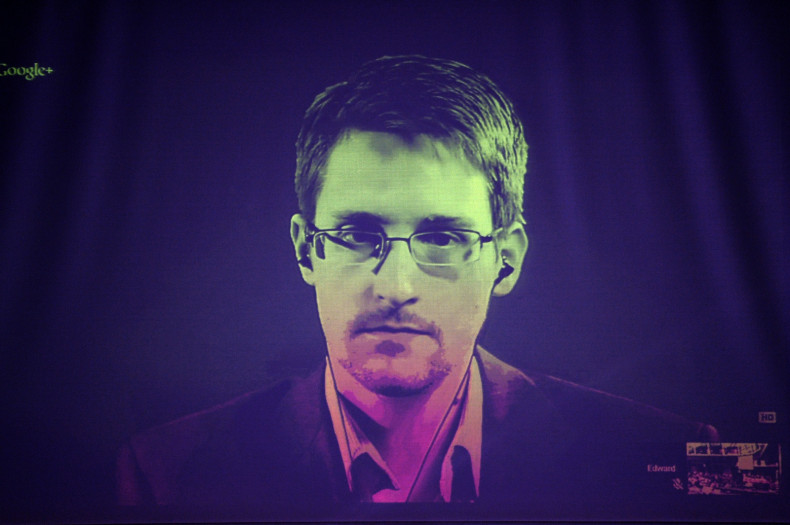 Michael Hayden, the now-retired former director of secretive spy agencies including the NSA and the CIA, has hit out at whistle-blower Edward Snowden for leaking a mass of classified material in 2013 that outlined the vast snooping apparatus used by the intelligence community across the globe.
In his latest book, titled American Intelligence in the Age of Terror, Hayden brands the former NSA-contractor "an incredibly naïve, hopelessly narcissistic and insufferably self-important defector".
The Snowden disclosures exposed a number of spying programmes used by agencies such as the NSA, CIA, FBI and Britain's Government Communications Headquarters (GCHQ) including Prism, Tempora and XKeyscore. Each disclosure had a similar theme: invasive and, in many cases unwarranted, spying on a mass scale.
"The Snowden revelations were costly," Hayden admits in the book, published in part by whistle-blowing website Cryptome. "I have characterised them as the greatest haemorrhaging of legitimate American secrets in the history of the republic."
"I know that all intelligence advantage is transient, particularly in signals intelligence. A casual business decision to upgrade a network that has been successfully penetrated can mean loss of access that was years in the making. Snowden's revelations – across the board – cost the US dearly in the access it had already gained.
"And, with targets now alerted to American tactics and techniques, recovering those accesses will be more time-consuming and more costly. I am no doubt betraying my own background when I say that I think Snowden is an incredibly naïve, hopelessly narcissistic and insufferably self-important defector."
After fleeing the US, Edward Snowden was left stranded in Russia after American authorities revoked his passport. Under asylum, he still resides there today.
However, following the initial leak, which was handed on a plate to Guardian journalists Glenn Greenwald and Ewen MacAskill alongside film-maker Laura Poitras, the situation was heated. A 2013 panel debate featuring Hayden and chaired by writer David Ignatius began by acknowledging that Snowden had been nominated for the European Parliament Sakharov Prize for Freedom of Thought – much to Hayden's disbelief.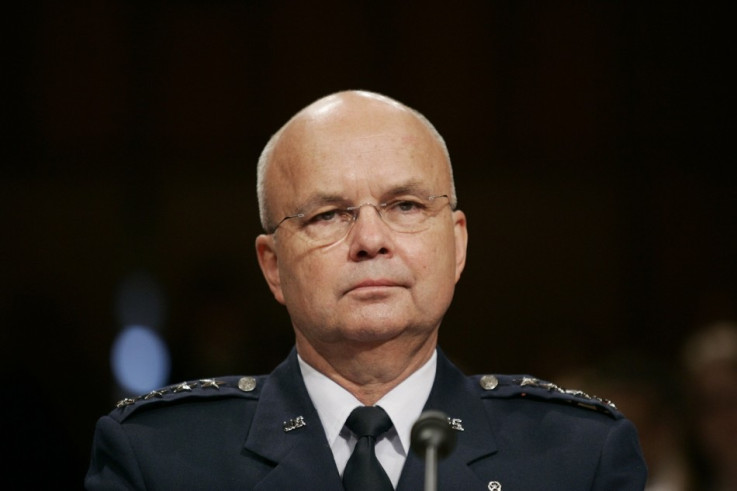 Former NSA and CIA chief Michael Hayden (Reuters)
"I couldn't help commenting that 'I must admit in my darker moments over the past several months, I'd also thought of nominating Mr Snowden, but it was for a different list'," he admits in the book.
"That comment lit up the blogosphere as Snowdenistas accused me of wanting to put him on a kill list, a thought as ludicrous in my mind as suggesting he should join previous Sakharov awardees like Kofi Annan, Nelson Mandela and Aung San Suu Kyi."
Was Snowden a 'gift' to US intelligence?
Interestingly, Hayden acknowledges that the Snowden disclosures, in some ways, have been a "gift" to the intelligence community. "Although I didn't actually wish him the fate of a canary in a coal mine, he has performed like one – he is the visible effect (not the cause) of a broad cultural shift that is redefining legitimate secrecy, necessary transparency, and what constitutes consent of the governed," he wrote.
"Now the government are reconsidering how they want to grant that consent. And many are saying that fully and currently informing the intelligence committees in Congress is no longer enough.
"Snowden's 'gift' was to make that dilemma clear to everyone. If we are going to conduct espionage in the future, we are going to have to make some changes in the relationship between the intelligence community and the public it serves. That will be difficult. Espionage thrives in the shadows, and secrecy is an essential component of its success."
Hayden adds: "American intelligence routinely assumes that it is operating with at least the implied sanction of the American people. Its practitioners believe that if the American people knew everything they were doing, they would broadly have their support. We have always believed that we worked with some manner of consent of the governed.
"If we continue this debate with one side muted, the outcome will not be in doubt; intelligence will be mismanaged or misdirected or crippled and in the end neither liberty nor security will be served."
Most recently, Snowden said he would consider returning to the US from Russia to face the charges of treason aimed at him – but only if he can be guaranteed a fair trial.