NSA Scandal: Edward Snowden Finds Job in Russia
Whistleblower did not financially benefit from information leaking, lawyer claims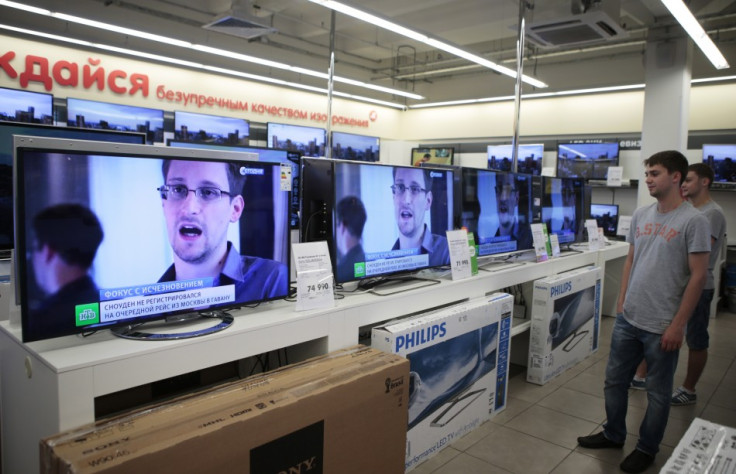 Edward Snowden, the ex-contractor at the US National Security Agency (NSA) whose top secret leaks lifted the lid on a global programme of surveillance by Washington, has found a job in Russia.
He has been on the run since May and was granted temporary asylum in Russia despite demands from the US to return him to face espionage charges.
Snowden's lawyer Anatoly Kucherena said that his client had high professional skills in the IT industry and "a bright future in any country" in an interview with Russian newspaper Rossiiskaya Gazeta.
The lawyer noted that Snowden was not paid for revealing classified information. His motives were altruistic, said Kucherena.
"He has never traded the secret information and got no money for that even when he still was in Hong Kong [his first point of exile after the surveillance revelations]. I am certain about that judging from his current financial situation," Kucherena said.
All his savings had already been spent in his attempt to escape from the US officials. The whistleblower partly lives on charity from organisations and private sponsors at present, according to Kucherena.
The lawyer added that he had to help Snowden "not only legally but in everyday life as well".
Having obtained a year-long residential permit in the country in August, Snowden is staying in Russia as a refugee. The status will be cancelled once he leaves Russia.
NSA Scandal
Snowden had earlier leaked top-secret documents about the NSA tapping telephone conversations and spying on the internet activity of citizens, leaders, bureaucrats, businesses and government agencies.
Following the revelations, the NSA's surveillance practices have drawn sharp criticism within the country and across the globe.
According to the leaked documents, prominent leaders spied by the NSA include Brazil President Dilma Rousseff and German Chancellor Angela Merkel. In addition to criticising the Obama administration severely, the countries presented a resolution in the UN to strengthen international regulations on data protection.
© Copyright IBTimes 2023. All rights reserved.