As anticipation about the upcoming release of the Edward Snowden movie biopic mounts, WikiLeaks' editor and legal researcher Sarah Harrison has denounced any speculation that the former NSA analyst Edward Snowden is an agent of the Russian state.
Harrison, who personally accompanied Snowden as he travelled out of Hong Kong and towards asylum in Latin America, gave an interview to Russian state media channel RT where she discussed the movie, the role of WikiLeaks and global mass surveillance.
When asked if there was any merit to the claims of former chair of the US House Intelligence Community and current NSA director Mike Rogers – who in 2014 claimed Snowden's escape was likely aided by the Kremlin – Harrison bluntly stated: "No, absolutely not."
She continued: "Edward Snowden is probably one of the largest US patriots that I have ever met and is very much living out the ideals and, in fact, the US constitution through his actions.
"He would dearly love to go home if he could face a fair trial – unfortunately that's not the case. But he certainly is not a Russian agent. [He] has done no work for them at all."
After flying out of Hong Kong in June 2013, Harrison and Snowden stopped off at Moscow's Sheremetyevo International Airport – where the US reportedly cancelled the rogue agent's passport leaving them stranded. Both Snowden and his close confidantes have long-denied the pair were carrying any of the 1.7 million documents stolen from the NSA at the time.
"[Snowden] had very much wanted to go to Latin America," Harrison elaborated in the interview. "We had flights booked out of Moscow [...] in an incredible own goal the United States cancelled his passport at the point when we had to check-in for the flight. He was trapped by their own actions in the country where is was actually physically safest."
This safety, however, is used as evidence by some critics that Snowden was in fact being protected by more than an asylum request – namely Russian intelligence.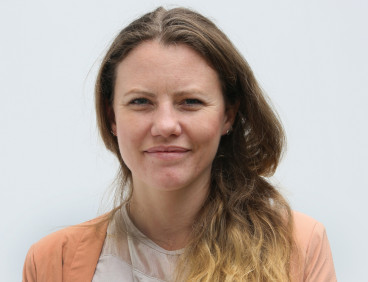 "The proper espionage term for Edward Snowden is defector, meaning an employee of an intelligence service who takes up residence in another country whose spies are not friends," explained John Schindler, a former intelligence analyst and counterintelligence officer with the NSA, in a recent blog post.
"There is no known case of a defector not collaborating with the KGB or its successors. If you want sanctuary, you will tell the Russians everything you know. That is how the spy game works.
"Any Russian intelligence officer who wants sanctuary in the United States will be required to collaborate with American spy services, including extended debriefings by multiple intelligence agencies. Are we really supposed to believe that Vladimir Putin, former KGB colonel, is more charitable?"
In any case, it's clear the Snowden revelations – which exposed the surveillance apparatus enjoyed by spy agencies like the NSA and GCHQ – have had a lasting impact on the intelligence community in the US. One report, allegedly the culmination of two years' work, is set to be discussed on 15 September.
As the release date of the Snowden movie quickly approaches, a campaign has been launched that is urging US President Barack Obama to pardon the exiled whistle-blower – a move that, based on his administration's past history, is highly unlikely.
You can see the full interview below: