The English Football League (EFL) has gone back on their decision to approve Blackpool's request to suspend ticket sales to Leyton Orient supporters ahead the clash at Bloomfield Road on Saturday (6 May), with a revised allocation of 1,000 now available to fans of the struggling League Two outfit.
Blackpool announced on Monday that they would not be making any tickets available for Os supporters and voiced a number of concerns regarding the pitch invasion that took place during Orient's game against Colchester United at Brisbane Road on Saturday.
Supporters invaded the pitch in protest against the club's owner Francesco Becchetti, whose grave mismanagement has seen Leyton Orient go from a potential Championship outfit to a non-league side facing a potential winding up order. The EFL initially approved Blackpool's request as they feared a similar incident would take place but have now reversed their decision and are delighted to have found an "amicable solution".
A statement on EFL's website read: "The EFL can today confirm that a revised allocation of 1000 tickets (from 1700) will be made available to Leyton Orient fans planning to attend Saturday's Sky Bet League Two fixture at Blackpool.
"Ticket sales had been temporarily suspended on Monday after Blackpool had raised some concerns to the EFL Executive.
"However, following extensive discussions and representations made by relevant parties throughout the course of Tuesday, an agreement has been reached that delivers on the EFL's objective to ensure both sets of spectators can attend the match live.
"All remaining tickets sold to Leyton Orient supporters between now and Saturday's kick-off will be done so only on the basis that the purchaser is a current 2016/17 Season Ticket holder or a member of the Leyton Orient Fans Trust (LOFT).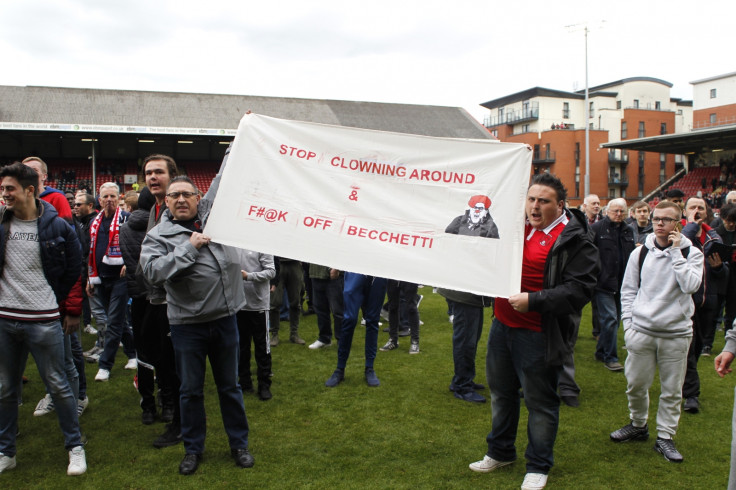 An EFL spokesperson said: "We are delighted we have been able to find an amicable solution to this particular issue and would like to place on record our thanks to all those parties who have assisted the EFL in achieving the outcome."
Leyton Orient's Fan's Trust contacted the EFL immediately after the news of the ticket suspension broke to voice their objections and were pleased to see 'that commons sense has prevailed': "LOFT is pleased to note that common sense has prevailed at the EFL, in respect of yesterday's suspension of ticket sales for Saturday's match at Blackpool. It is unfortunate that this could not have been resolved between Blackpool FC and the EFL without causing Os' fans 24 hours of worry and anger.
"LOFT would like to note that the conditions of eligibility for sale of further tickets to Leyton Orient supporters were not of our asking, nor indeed our suggestion. LOFT was not consulted about this, nor will we be divulging who is and isn't a LOFT member (in line with our Data Protection Act obligations), nor do we take responsibility for any issues as a result of the EFL's criteria for sale.
"We feel that no restrictions beyond those which would ordinarily be in place for such a fixture are necessary, nor should it be necessary to restrict the number of tickets available to Os' supporters."