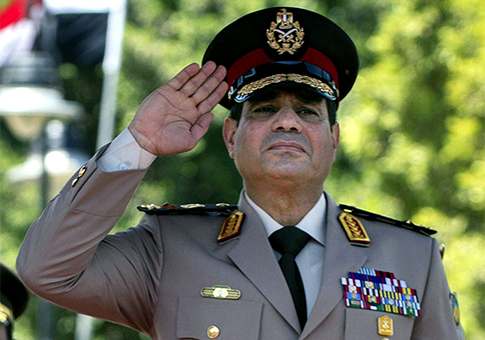 The Egyptian supreme council of armed forces (SCAF) has mandated military leader Abdel Fattah al-Sisi, just promoted to Field Marshal, to run in upcoming presidential elections.
Sisi was in the frame for the candidature as head of state since he ousted Egypt's first democratically elected president, the Islamist Mohammed Morsi, and replaced him with judge Adly Mansour.
Mansour's decision to promote Sisi triggered speculation that he would run for the presidency of the most populous nation in the Arab world..
Hundreds of thousands of Sisi supporters gathered in Cairo's Tahrir Square, once the flashpoint of the Egyptian revolution, to call for Sisi to run.
In recent days, Egypt's security forces have cracked down on Islamist supporters of the Muslim Brotherhood, in a fighting that killed nearly 50 protesters.
Last week Egyptians went to the polls to approve a new constitution. The overwhelming majority voted in its favour but only 38.6% of the electorate participated in the poll.