Egypt executes six Islamists, amid concerns over convictions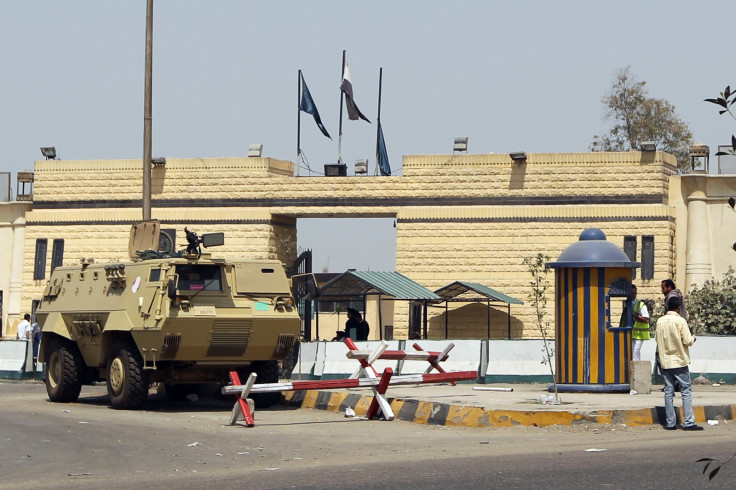 Egyptian authorities hanged six Islamist militants convicted of killing police officers, despite claims from some of the accused that they were in jail at the time of the crimes.
A military tribunal upheld the death sentences against the six in March, after they were convicted of killing the officers in the months following the overthrow of Muslim Brotherhood president Mohammed Morsi in July, 2013.
They allegedly took part in an attack on a police van and army checkpoint in March 2014.
The men were allegedly members of Islamist group Sinai Province – formerly known as Ansar Beit al-Maqdis – which has carried out numerous attacks in the Sinai region in Egypt, and last year pledged allegiance to Islamic State.
The six were executed in a Cairo jail, officials told AFP.
Some of the men were arrested after a raid on an Islamist safe house north of Cairo in March 2014, in which two army explosives experts and six militants were killed in a gunfight.
Human rights groups claim that two of the men were in jail at the time of the executions, and Amnesty International described the men's trial as "grossly unfair", and said the only witness for the prosecution was a secret police officer.
One of those executed, Hany Amer, wrote from prison that he was in detention in a police secret prison at the time of the attack.
He told the Guardian in a letter smuggled from prison his conviction constituted "the highest degree of infidelity and tyranny… by accusing us of participating in incidents that took place while we were under arrest".
The widespread use of torture to force confessions from prisoners is alleged to take place in Egyptian secret jails.
After the coup which saw former army general Abdel Fatah al-Sisi installed in power, Egyptian authorities have launched a clampdown on opposition groups "on a scale unprecedented in Egypt's modern history", according to Human Rights Watch.
© Copyright IBTimes 2023. All rights reserved.