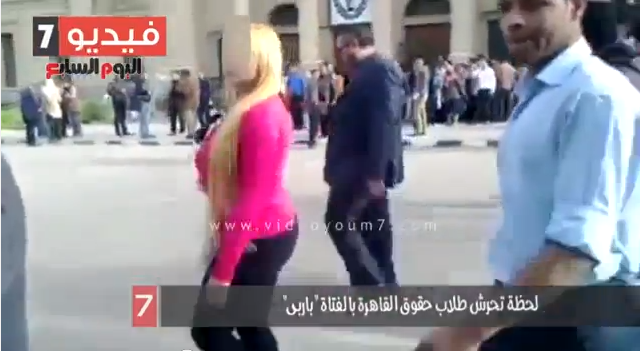 A sexual harassment scandal is developing in Egypt after prosecutors ordered an investigation into the conduct of nine policemen towards a woman in the city of Minya.
Reports suggest that two of the policemen are accused of harassing the woman, while the remaining seven are accused of preventing her from reporting the incident. The suspects will be detained for 15 days, pending investigation into the incident in Minya.
This is just the latest in a series of accusations of sexual harassment or assault made against the police in Egypt. Only a month ago the country's general prosecutor, Hisham Barakat, referred a 40-year old policeman to court for sexually assaulting a 16-year old mentally ill detainee.
According to an independent anti-sexual harassment group, I Saw Harassment, more than 200 incidents of such behaviour were documented in Cairo and in the Nile Delta city during the Eid Al-Adha holiday.
The group was working along with the ministry of interior to ensure safety on the streets during the four-day holiday. However, the efforts of the police to combat sexual harassment during the Eid were limited in the extreme.
Police from the interior ministry's department for combating violence against women were detectable on the streets on the first day of the holiday. Yet, according to I Saw Harassment, officers were conspicuous by their absence during the rest of the festivities.
Sexual harassment against women is widespread in public places. Furthermore, group sexual assault is regularly reported during demonstrations and public vacations.
A United Nations study in 2013 found that over 99% of Egyptian women and girls have been subjected to verbal or physical sexual harassment of some kind.
Egypt's authorities passed a new anti-sexual harassment law in April this year, and sentenced several harassers to long jail terms. The law can punish the sexual harasser with a prison sentence, a fine or both.
The events of recent days suggest we will soon see whether the new law is worth the paper is written on.