Egypt inaugurates $8bn Suez Canal expansion in Ismailia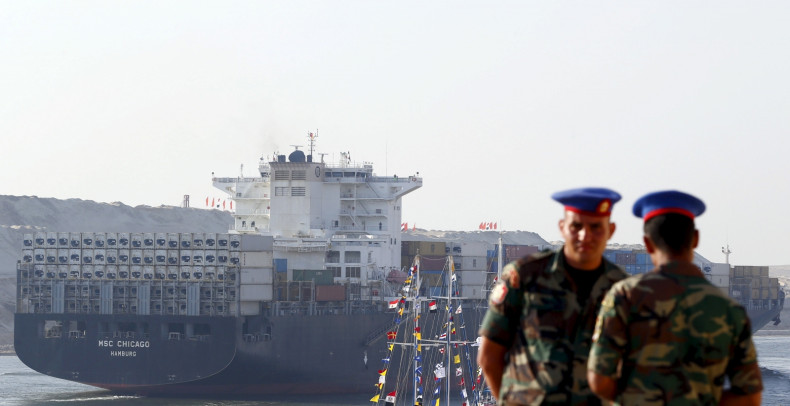 Egyptian President Abdel Fattah al-Sisi has hailed the $8bn (£5.2bn) Suez Canal expansion project in Ismailia, amid rising militancy in the country.
The deepening and widening of the canal, intended to increase Egypt's revenue by facilitating more shipping traffic has taken a year for completion.
The Suez Canal Authority said 72kms of waterways have been added.
At the inauguration ceremony, which was attended by several world leaders, al-Sisi said: "In the past year or two, Egypt has not only provided this project; history will record that Egypt stood in the face of the most dangerous and terroristic ideology."
"It was the Egyptians who stood up and faced these ideas, by presenting the real forgiveness of Islam and Muslims."
After changing into civilian clothes from his trademark military uniform for the ceremony, the former military general added: "The Suez Canal wasn't the only achievement by the Egyptians, they also said 'no' to terrorism. We have been fighting terrorism, and will definitely win [the battle]," prompting a loud applause from the crowd.
French President François Hollande, Greek Prime Minister Alexis Tsipras, King Abdullah of Jordan and Bahrain's King Hamad bin Isa al-Khalifa were among the dignitaries present on the occasion.
The expansion had its fair share of controversy with critics questioning the need for the project when the country is in turmoil.
The government's claim that the expansion would add up $13bn a year to the coffers from 2023 has also been questioned by analysts. Egyptian authorities have not revealed how they arrived at the figure.