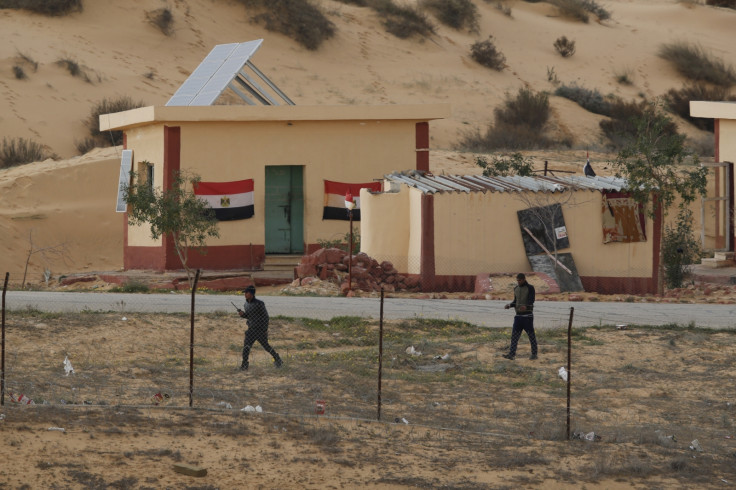 Nearly 300 people with alleged links to the Islamic State (IS) will face a military tribunal in Egypt over high-profile assassination plots and other attacks, a prosecutor announced on 20 November.
The 292 suspects were identified in an investigation that lasted for over a year. They are believed to be dismissed police officers who became members of the "Sinai State", an Islamist group that pledges allegiance to IS, currently leading an insurrection in the Sinai. According to local media, 151 of the suspects are currently in custody, and 66 have confessed.
The prosecutor said the suspected members of the militant group were all involved in 17 operations, including two plots to kill President Abdel Fattah el-Sisi, one while he was on pilgrimage to Saudi Arabia and one in Cairo, as well as the assassination of Saudi Crown Prince Mohammed bin Nayef and of five Egyptian judges.
The suspects are also accused of targeting army and police checkpoints and bases in the Sinai, and of a February 2014 attack on a bus carrying South Korean tourists in the south Sinai tourist resort of Taba that killed three people. The IS-affiliated group also claimed responsibility for the downing of a Russian plane in October 2015 which killed all 224 people on board, although Russian and Egyptian authorities denied the claims.
The Associated Press reported on 19 November the Islamist terrorists claimed responsibility for the beheading of two religious clerics, who were believed to be priests, but were later identified by locals as leading religious figures from among Sinai's Bedouins. The victims were named as Sufi sheikh Suleiman Abu Heraz, who was abducted two weeks ago from his farm south of the peninsula's town of el-Arish and sheikh Said Abdel-Fattah, who was abducted a month ago.
The Islamist group escalated its attacks in the Sinai area in 2013, after el-Sisi, then chief of the army, overthrew Islamist president Mohamed Morsi who had been elected into power following the deposition of the military regime headed by Hosni Mubarak.