Egypt's Prime Minister Sherif Ismail has toured the crash site of Russian passenger jet flight 7K9268. The Airbus A321, operated by Russian airline Metrojet, took off from Sharm el-Sheikh shortly before 6am local time, bound for St Petersburg. It disappeared from radar some 23 minutes into the flight. Data shows it was plunging 6000ft per minute before it lost contact.
The plane's wreckage was found in the mountainous Hassana region, 22 miles (35km) south of Arish. There were 214 Russians on board, three Ukrainians and seven crew members. Authorities say no one survived, despite earlier reports that voices had been heard from the wreckage.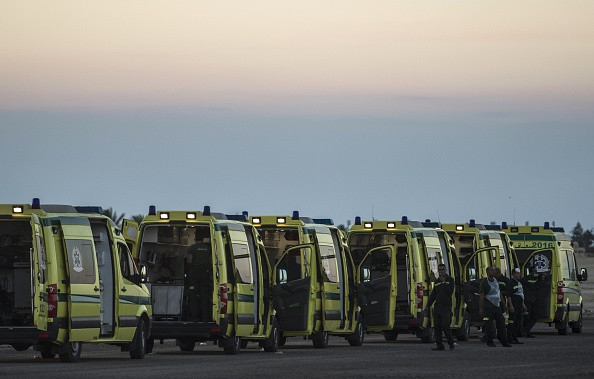 Officials described a"tragic scene" as 150 bodies, including 5 children, were recovered in the Hasana area, many of them still strapped to their seats. A fleet of Egyptian ambulances transported the bodies to local mortuaries as distraught releatives gather at Pulkovo airport. There are "a lot of dead on the ground and many who died whilst strapped to their seats," an Egyptian official told news agency Reuters.
Moscow is discrediting reports that the plane was downed by Islamic State (IS) after the terror organisation claimed responsibility. The plane came down in the Hassana area of the restive Sinai peninsula, where the jihadi group's local offshoot has been leading an insurgency against the government. A statement attributed to the Wilayat Sinai (Sinai Province) group said: "The fighters of the Islamic State were able to down a Russian plane over Sinai province that was carrying over 220 Russian crusaders. They were all killed, thanks be to God." The statement was circulated on Twitter and also posted on the Aamaq website, which acts as a semi-official news agency for IS.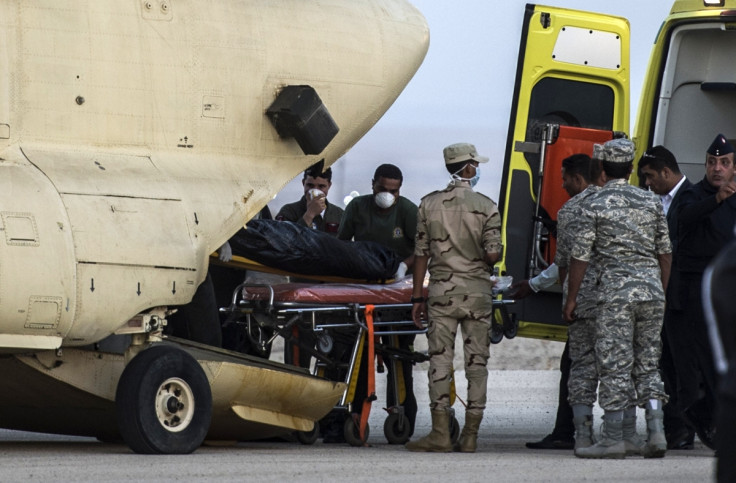 Egypt's prime minister also refuted the claims by IS adding no "irregular" activities were to blame as early evidence suggests a technical failure was the likely cause for the tragic incident. Russian Transport Minister Maksim Sokolov told Interfax news agency that "such reports cannot be considered true". No evidence had been seen that indicated the plane was targeted, he said.
Egypt's civilian aviation ministry said the plane had been at an altitude of 9,450m (31,000ft) when it disappeared, an altitude beyond the range of a shoulder-launched surface-to-air missile (Manpad), which Sinai militants are known to possess.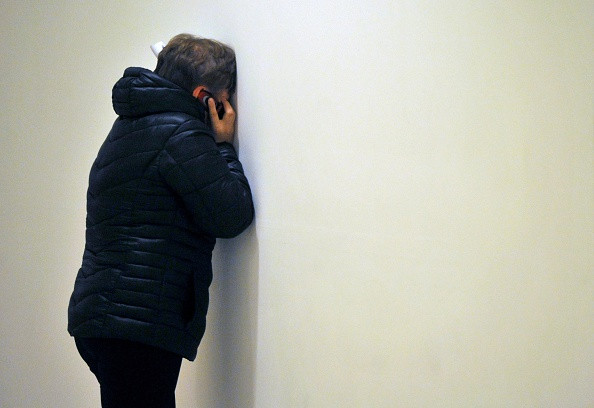 Security sources in Egypt also stated that an initial examination suggests the plane suffered a technical fault. An official said the plane was split into two parts, "a small part on the tail end that burned and a larger part that crashed into a rock". Rescuers have recovered both black boxes, which could give vital clues about what caused the crash.
In a statement, Metrojet named the pilot as Valery Nemov and ruled out human error, adding that he had 12,000 hours' flying experience, including 3,860 hours in the A321. According to Egyptian media, the pilot reported a technical failure shortly after take off and requested to land at a nearby airport.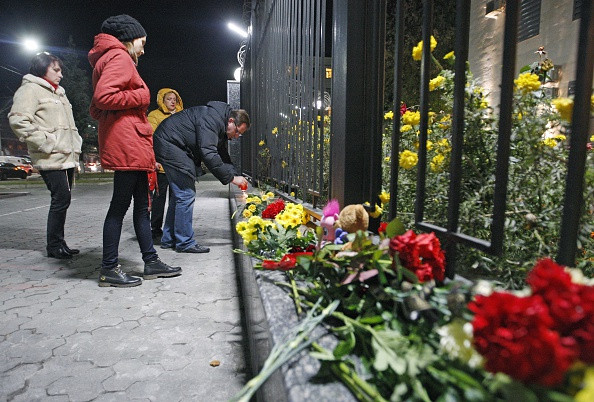 Several hundred relatives gathered at Pulkovo airport near St Petersburg after the crash and many have now been taken to a nearby hotel, but authorities have reportedly released very little information to the relatives. Tributes have been left outside the airport and the Embassy in honour of those who died Sky News reports.
Russian President Vladimir Putin has announced a national day of mourning on Sunday as the country's top investigative body, the Investigative Committee looks into the incident.