Egypt: Seven Arrested for Sexual Assault on Student at Tahrir Celebration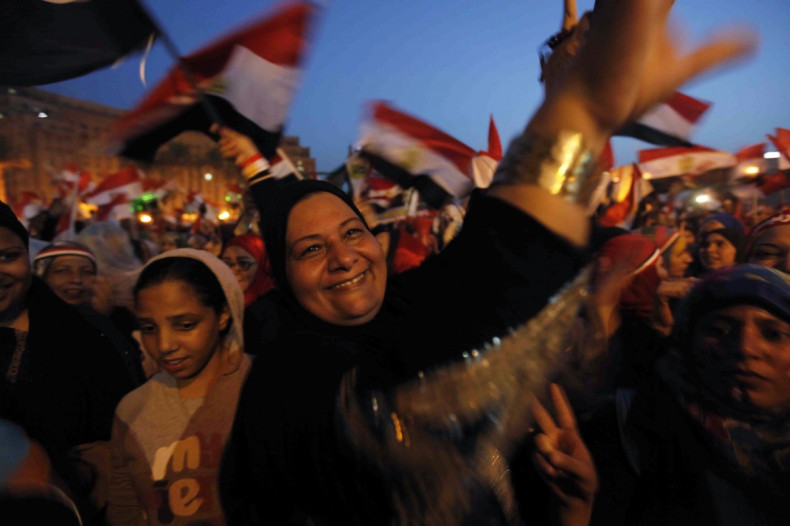 Seven Egyptian men have been arrested for sexually assaulting a 19-year-old student during a celebration in Cairo's Tahrir Square celebration to mark the inauguration of newly-elected president Abdel Fattah al-Sisi.
The student was taken to hospital after the assault, which was recorded on camera and posted on social media. The footage showed a crowd of men surrounding the young woman, who was stripped naked and beaten, while police struggle to escort her out of Tahrir.
An AFP security official confirmed that the video was authentic.
The Interior ministry said that police had arrested seven men aged 16 to 49 after "they (sexually) harassed a number of girls during the celebrations in the Tahrir area".
"It is shameful that security officials from the interior ministry did not adopt any measures or security plans to prevent such assaults, despite the fact they have repeatedly occurred," said the I Saw Harassment activist group.
The incident happened after outgoing president Adly Mansour approved a decree criminalising sexual harassment in the country, a move that marks the first of its kind in the country.
The decree includes punishment of up to five years in jail for anyone found guilty of sexual harassment.
A 2013 UN study found that 99.3% of Egyptian women have suffered some form of sexual harassment, up to and including being sexually assaulted. Incidents against women mushroomed after the breakdown in the police force following the 2011 uprising that ousted dictator Hosni Mubarak.
The decree defines a perpertrator of sexual harrassment as one who "accosts others in a public or private place through following or stalking them, using gestures or words or through modern means of communication or in any other means through actions that carry sexual or pornographic hints".
Anyone found guilty of sexual harrassment could face between six months to five years in prison, with harsher sentences for offenders who hold a position of power over their victims such as being a woman's superior at work or being armed with a weapon.
Convicted offenders could also be fined up to 5,000 Egyptian pounds (£416) and could be prosecuted whether they're convicted of committing sexual harassment in public or in private.
Repeat offenders would see their sentences doubled.