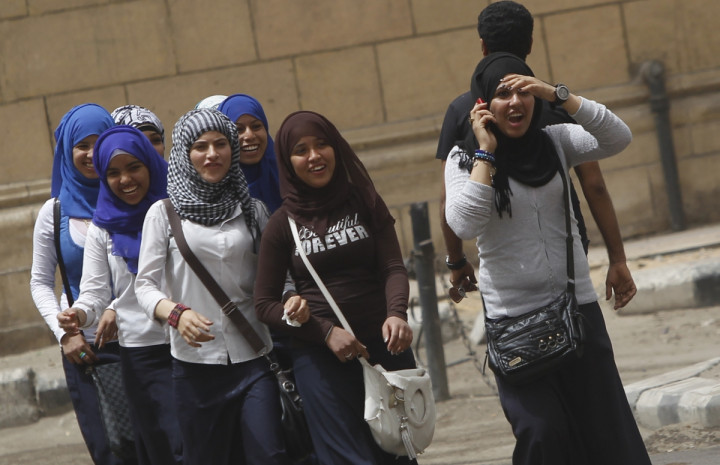 Egypt has approved a decree that for the first time criminalises sexual harassment amid an alarming increase in attacks on women.
The decree was issued by outgoing president Adly Mansour and includes punishment of up to five years in jail for sexual harassment.
A 2013 UN study found that 99.3% of Egyptian women have suffered some form of sexual harassment up to and including been sexually assaulted. Incidents against women mushroomed after the breakdown in the police force that followed the 2011 uprising that ousted dictator Hosni Mubarak.
Over the past three years, including those under the year-long rule of Islamist president Mohammed Morsi, multiple mass sexual assaults on women during political protests have taken place.
Until the latest decree, there was no specific law in Egypt condemning sexual harassment although three articles in the penal code were sometimes applied to cases of assaults on women.
The draft law defines a sexual harasser as one who "accosts others in a public or private place through following or stalking them, using gestures or words or through modern means of communication or in any other means through actions that carry sexual or pornographic hints".
Harassers face between six months to five years in prison with harsher sentences for offenders who hold a position of power over their victims such as being a woman's superior at work or being armed with a weapon. Offenders, who also would be fined up to 5,000 Egyptian pounds (£416), would be prosecuted whether they commit harassment in public or in private. Repeat offenders would see their sentences doubled.
The decree was approved after a female student at Cairo University was sexually harassed by a mob of male students. Gaber Nassar, a university dean, blamed the student's attire -- just long-sleeved shirt, pants and blonde hair -- for the assault.