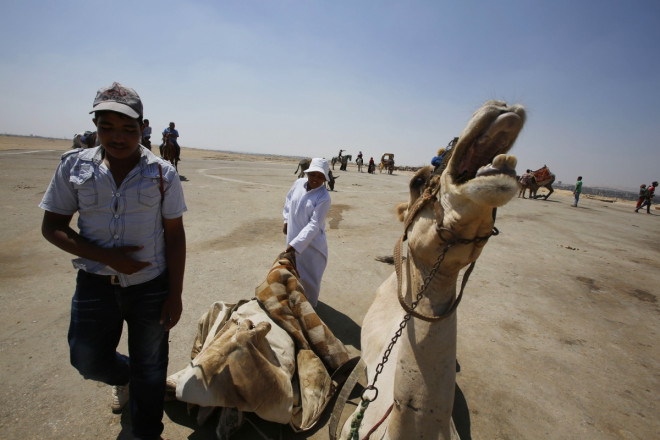 The number of tourist visitors to Egypt continues to plummet as instability plagues the country and it prepares to hold presidential elections in May.
The number of tourists visiting the North African country in March was down from more than a million in 2013 to 755,000, 32.4% lower, Egypt's statistics agency reported.
The country's tourism industry has been hampered by more than three years of political turmoil that have seen two presidents ousted after massive demonstrations across the country.
The sector is a vital source of foreign currency for Egypt. In 2010, the year before the uprising in Cairo's Tahrir Square, 14 million tourists visited the country and tourism accounted for 14% of Egypt's gross domestic product (GDP).
Egypt's annual revenues from tourism plunged 41% last year to $5.9bn and the persistent instability and violence gripping the country shows no sign of easing as candidates prepare to battle for the presidential elections at the end of May.
Germany's second biggest airline halted all flights to the Egyptian resort town of Sharm al-Sheikh in April, over security concerns in the Sinai peninsula.
Political unrest has plagued the Sinai since the uprising that toppled former president Hosni Mubarak in 2011.
In February 2014, three Korean tourists were killed when a bomb exploded on a bus. An al-Qaida affiliated group later claimed responsibility.
The country will host presidential elections on May 26 and 27. Former head of the armed forces Abdel Fattah al-Sisi is the strong favourite tipped to win the elections.