An EgyptAir jet flying from Paris to Cairo has gone missing, the airline has said. The plane was carrying 56 passengers and 10 crew members, including one child and two babies when it disappeared from the radar.
The airline published the passenger's nationalities. They include:
30 Egyptians
15 French
2 Iraqis
1 Briton
1 Belgian
1 Kuwaiti
1 Saudi
1 Sudanese
1 Chadian
1 Portuguese
1 Algerian
1 Canadian
EgyptAir tweeted: "An informed source at EGYPTAIR stated that Flight no MS804, which departed Paris at 23:09 (CEST) [22.09pm BST], heading to Cairo has disappeared from radar." The plane was 10 miles inside Egyptian airspace when it disappeared at 2.45am Cairo time (1.45am BST).
"They did not radio for help or lose altitude. They just vanished," said Ehab Mohy el-Deen, the head of Egypt's air navigation authority.
No distress calls were issued from the plane, Ahmed Abdel, the vice-chairman of EgyptAir holding company told CNN. Ihab Raslan, an Egyptian civil aviation authority spokesman told SkyNews Arabia the plane most likely crashed into the sea.
The Airbus A320 was flying at an altitude of 32,000ft when it went missing about 3 hours and 40 minutes into the flight. A search and rescue operation has since been launched to find the aircraft, with Greece joining in with the efforts.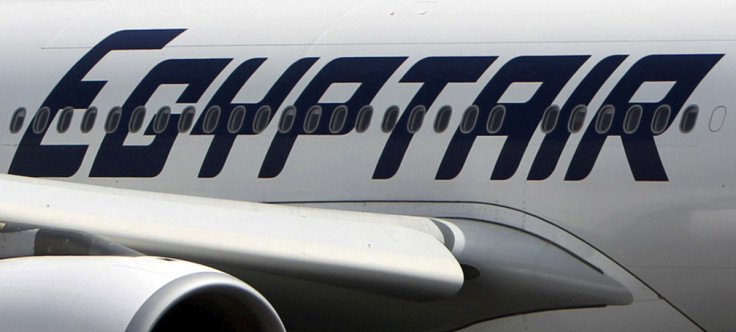 Airbus sent a tweet saying it has "no further details," but "will provide further information when available."
The pilot has 6,275 hours of flight time under his belt, while the co-pilot has 2,766 flying hours, according to EgyptAir.
The airline has provided the following free contact numbers for concerned relatives: 0800 7777 0000 from any landline in Egypt and +202 2598 9320 outside Egypt or any mobile inside the country.