Egyptian Jihadist Group Pledges Loyalty to Isis, Claims Responsibility for Suicide Attack
Champions of Jerusalem release video of Egypt suicide attack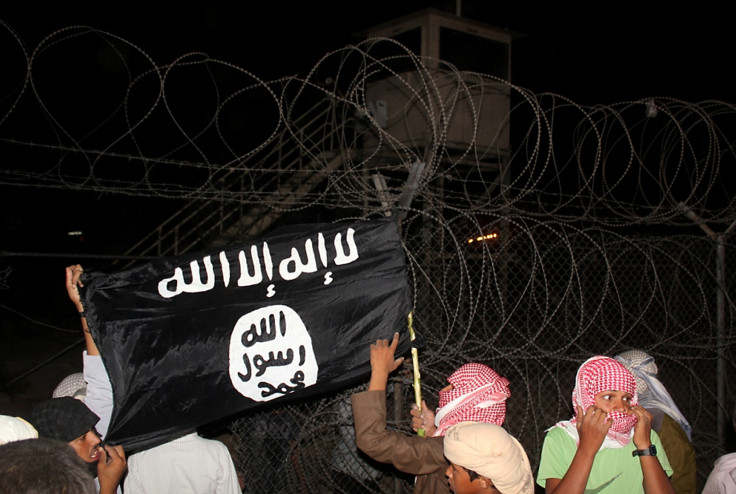 An Isis-linked Egyptian jihadist group has claimed responsibility for an attack on the Egyptian army last month which killed more than 30 in the northern Sinai peninsula.
In a video message, Egypt's Ansar Beit al-Maqdis – Champions of Jerusalem – pledged loyalty to Abu Bakr al-Baghdadi, the leader of Islamic State, reports Haaretz.
It shows footage of a suicide bomber driving into an army post, before armed militants in trucks fire on fleeing soldiers.
In the video, the group declares "this is just the beginning" while describing Egypt's President Abdel-Fattah el-Sissi as "tyrant, and servant of the Jews".
The group was initially formed in 2011, after a popular uprising forced President Hosni Mubarak from office.
After Islamist president Mohammed Morsi was forced from office in a counter-coup by the army and police, the group has expanded its operations, launching suicide bombings on army and police positions in Nile Delta cities including Cairo.
The attack was the deadliest against the Egyptian army in decades, and prompted authorities to declare a state of emergency across Sinai.
In Iraq, there was a setback for Islamic State, the Iraqi army recaptured the refinery town of Baiji, and broke the siege of a nearby refinery.
It has been hailed as the most important success for Iraqi forces since Islamic State seized swaths of the country in June.
A Kurdish commander said that Isis is overstretched, and is having difficulties supplying its front-line fighters.
Najat Ali, commanding Peshmerga soldiers in the town of Makhmour, 50 miles north of Baiji, said yesterday that, "Islamic Statehas big administrative problems in supplying food and ammunition to its forces in the front line".
© Copyright IBTimes 2023. All rights reserved.