Egypt's Ansar Bayt al-Maqdis Beheads Three 'Spies for the Jews'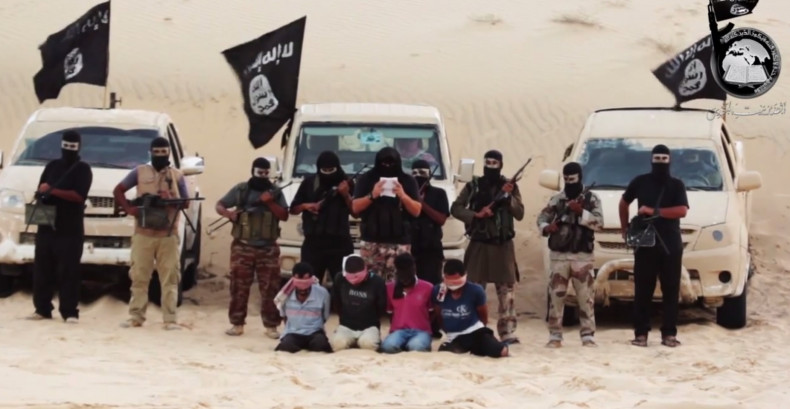 Egyptian jihadists have reportedly beheaded another three Egyptians they accused of working for Israeli intelligence, a gruesome video posted on YouTube and then removed has shown.
The Sinai-based group Ansar Bayt al-Maqdis (Champions of Jerusalem) has been operating in the restive peninsula since the Egyptian revolution against Hosni Mubarak in 2011 but stepped up the operations in the past months, since a violent Sunni Islamist uprising swept the Middle East.
At the end of August, the militant group released a video showing the beheading of four men accused of spying for Israel's intelligence agency, Mossad.
In the latest clip, the Egyptian jihadists accused the Egyptian government of president Abdel Fattah al-Sisi of collaborating with Israel to crack down on fighters in Sinai. They also pledged to track down and eliminate the local informants they rely on.
"These are your sons, continuing to harvest the spies of the Jews," a spokesman for the group says in the video. The three men are seen confessing before being decapitated by masked men.
A fourth man, who also confessed, is then shot down. The footage is reminiscent of the execution of Western hostages at the hands of fighters with the Islamic State in Syria.
Ansar Bayt is also known to have carried out attacks against Israeli and Egyptian security forces. According to Egyptian media the three Ansar Beit al-Maqdis fighters killed in July were hit by an Israeli UAV, as they were attempting to fire rockets across the border.
However, Egyptian authorities said they had carried out the strike and denied an Israeli drone had crossed into the country's airspace.
Inspired by al-Qaeda, Ansar Bayt al-Maqdis is not known to be affiliated to the Islamic State.