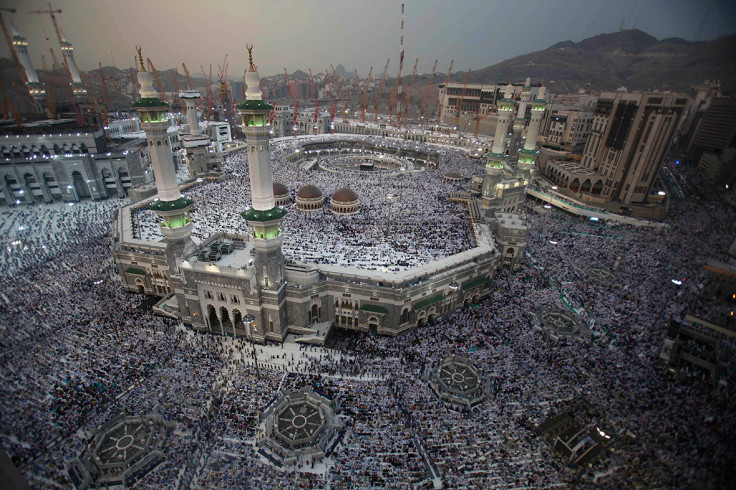 More than 700 people have died and 805 were injured in Saudi Arabia in a stampede at the desert plain of Mina, near the holy city of Mecca, according to the country's civil defence.
The incident took place as more than 1.37 million people arrived in Saudi Arabia over the weekend with two million expected to make the Hajj pilgrimage in honour of Eid al-Adha, the Muslim feast of sacrifice.
The Hajj is among the five pillars of Islam and every capable Muslim has to perform it at least once in a lifetime.
The Interior Ministry of Saudi Arabia has dispatched 100,000 security personnel to oversee the annual pilgrimage to ensure the smooth running of the Hajj, as well as combat any threats to pilgrims.
In 2006, more than 360 people were killed in a stampede in Mina, where pilgrims carry out a symbolic stoning of the devil by throwing pebbles against three stone walls. In 1990, more than 1,400 died in a stampede inside a tunnel.
Earlier this month, at least 107 people were killed and scores wounded when a construction crate collapsed in Mecca, crashing into the Grand Mosque, Islam's holiest site.
UPDATE: The civil defence directorate has updated the death toll to 150 killed in the crush:
UPDATE 10am New figures by the civil defence authority has put the death toll to 220 and 450 injured. It also said that more than 220 rescue vehicles and ambulances along with 4,000 pilgrims were helping respond to the incident.
Graphic footage of the crush has emerged on Twitter:
UPDATE 11am Saudi Civil defence raises the death toll to 310. It also says that several nationalities are among the dead. Al Jazeera and Saudi Gazette reported that the stampede happened on Road 204 in Mina, one of the two main arteries leading through the camp to Jamarat, where the stone-throwing ritual of the devil takes place.
Pictures published on Twitter showed pilgrims lying on stretchers while rescue workers lifted them into an ambulance.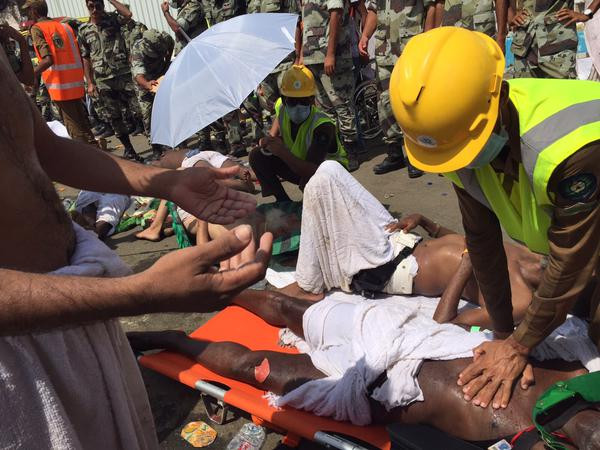 UPDATE 11:50am
The injured have been taken to four different hospitals in the Mina region, according to a civil defence spokesman. Al Jazeera reported that the devil stoning ritual in Mina will go ahead as planned despite the deadly incident.
UPDATE 12:23pm Saudi authorities say at least 453 people have been killed and 719 others injured in the Mina stampede
UPDATE 1:41pm The death toll has been revised again to 717 dead and 805 injured.