Eid al-Adha 2015: Bombay High Court refuses to lift beef ban for Muslim festival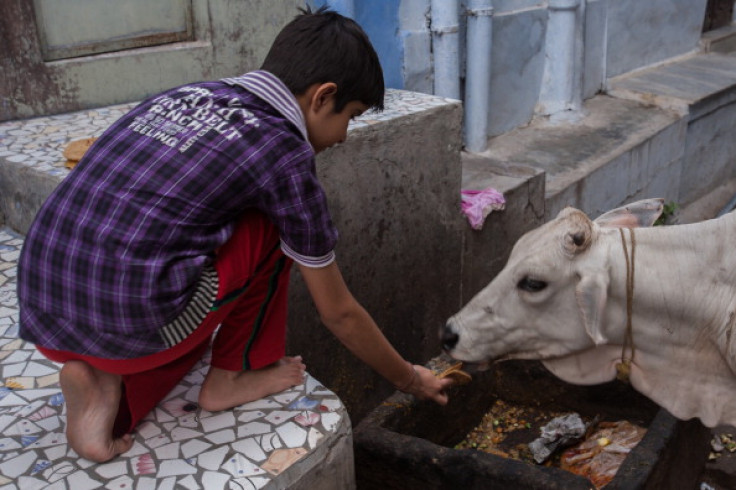 Bombay High Court rejected pleas on Monday (21 September) to lift the beef ban in Maharashtra in honour of the Muslim festival Eid al-Adha, also known as Bakri Eid. Nine petitions were put forward to the High Court urging the state to relax the ban during the three-day-festival period, which usually involves the slaughtering animals such as sheep, lamb, calves and bulls.
One of the petition was led by NGO Muslim Yuva Manch, who claimed the ban was preventing it from practising its religious and, thus, conflicting with the Indian Constitution. It also stated that slaughtering bulls was more economical than goats and lower income families would not be able to afford to buy goats to slaughter for the festival.
"As per Indian Constitution 1960 Act Clause Section 28, under cruelty of animal acts, every religion has the right to sacrifice animals in the manner he wants and any animal can be slaughtered except the national animal," Huzaifa Electricwala, president of the NGO, told DNA India. However, the High Court rejected the plea on the grounds that it is still hearing another petition that is challenging the main Act.
Another petition on the same issue stated that the Act violated Article 25 (freedom of religion), Act 26 (freedom to manage religious affairs) and act 29 (Protection of interests of minorities) of the Indian Constitution.
The Maharashtra Prevention of Animals Act was amended in March to make the sale and possession of beef and slaughter of bulls illegal. Violating it is punishable with five years in jail and a fine of ₹10,000 (£98).
A similar petition started on Change.org called for Prime Minister Narendra Modi to "unban the ban" and said the Maharashtra Prevention of Animals Act is a "threat to secular India". Those supporting the overturn of the ban cited being worried over the ability to practice their religion freely in India.
"I strongly believe that the government should not do things which are directly affecting the integrity of the country," said Sanjoy Sankar Guha. "If we cannot live in harmony as a pluralistic society, Mr Modi, then we are doomed to disappear from the face of the earth."
However, other have challenged the petitioners by starting their own petition supporting the ban on beef and also encouraging it in other parts of India, with many saying no animals should be slaughtered for food.
Eid al-Adha is celebrated around the world on 24 September, however most states in India will be starting celebrations on 25 September for three days.
© Copyright IBTimes 2023. All rights reserved.