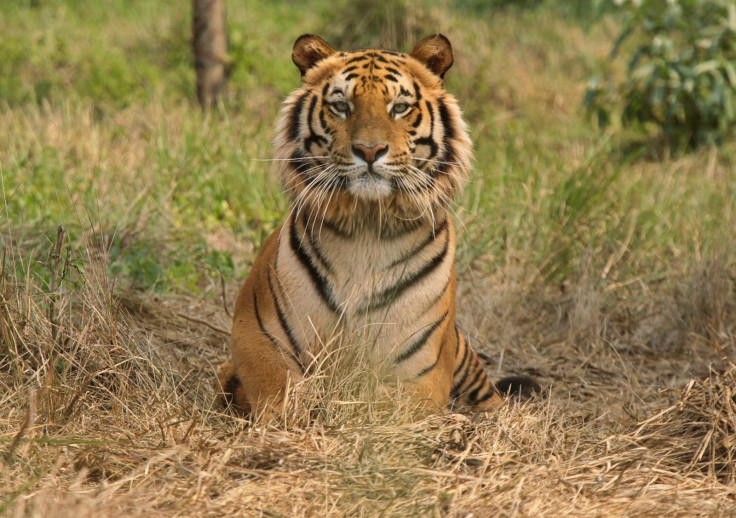 The recent ban on butchering and selling beef in the western Indian state of Maharashtra is taking a toll on the wild animals at its national park.
Tigers, lions, leopards and the highly endangered Indian vultures at the Sanjay Gandhi National Park, Borivali are being fed with chicken since the past few weeks, after slaughter houses shut in India's financial capital to protest against the ban.
There are nine tigers, three vultures, three lions and 14 leopards that consume around 150kg of meat (beef) a day at the national park, that are now being deprived of red meat, since the ban.
The Bharatiya Janata Party implemented a ban on the slaughter of cows (which is worshipped by Hindus), bulls and bullocks, and shut abattoirs in Maharashtra. Other states ruled by the BJP like Jharkhand and Haryana have already tightened restrictions on beef trade.
However, there was no ban on butchering the water buffalo, since Hindus do not consider the animal sacred. But slaughter houses in Maharashtra have refused to slaughter the water buffalo to protest against the ban, cutting off almost all beef supplies in order to pressurise the government into lifting the ban.
The ban has affected farmers, who usually sell older cattle to slaughter houses and earn some money. Moreover, they are now forced to feed the older animals, even as they are not a source of income for them, putting extra burden on the debt-ridden farmers.
Thousands of people, mostly Muslims have been affected by the ban, as they have been rendered jobless in related business such as leather trade. Tanneries across the state purchase and process animal hides from the slaughter houses. These tanneries would then supply the hides to those in the business of making leather jackets, shoes and handbags.
But, not all BJP-ruled states are backing the ban on beef. The chief minister of Goa, which is being ruled by the BJP, has refused to back the ban. The state has said that it would not implement the ban on cow slaughter as two-fifths of people there ate beef and that the rights of the minorities would be respected.