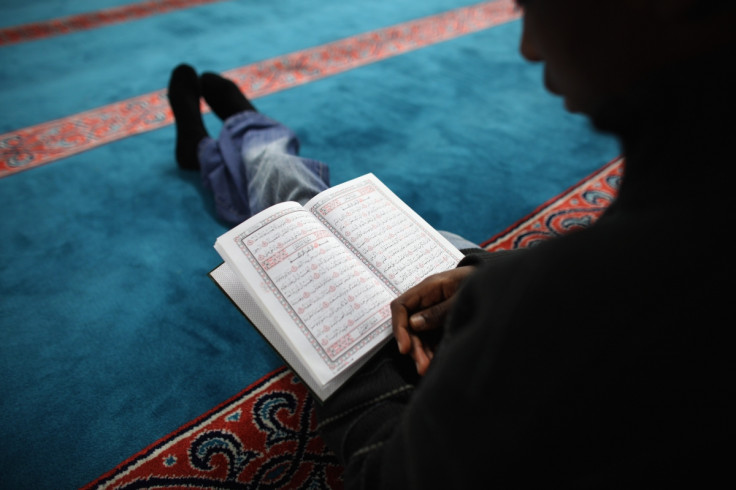 Muslims around the world will observe Eid al-Fitr later this week, to mark the end of Ramadan, the Islamic holy month of fasting.
This year, Eid al-Fitr is expected to be on or around 17 July in the United Kingdom, depending on the sighting of the new moon.
The three-day festival, commonly abbreviated to Eid, marks the end of the month-long fasting during Ramadan, which began on 18 June this year.
Eid al-Fitr, begins with heading to the mosque in the morning, wearing new clothes, followed by visits to family and friends to wish Eid Mubarak or Eid Kareem.
On the occasion, IBTimes UK has picked up the top five quotes from the Quran to celebrate Eid al-Fitr:
"He is the One GOD; the Creator, the Initiator, the Designer. To Him belong the most beautiful names. Glorifying Him is everything in the heavens and the earth. He is the Almighty, Most Wise." - Quran 59:24
"Their reward at their Lord is the gardens of Eden with flowing streams, wherein they abide forever. GOD is pleased with them, and they are pleased with Him. Such is the reward for those who reverence their Lord." - [98:8]
"Hold to forgiveness, command what is right; but turn away from the ignorant." - [7:199]
"Those who believed and led a righteous life are the best creatures." - [98:7]
"I put my trust in Allah, my Lord and your Lord! There is not a moving creature, but He has a grasp of its forelock. Verily, my Lord is on the straight path. (The truth)" [11:55-56]
Top five messages to share with family and friends to celebrate Eid al-Fitr:
As you offer your prayers on Eid, I hope that the true spirit of this auspicious occasion fills your heart with happiness and good cheer. Eid Mubarak!
Hope that Allah bestows his choicest blessings on us, and our association grows stronger every year.
Hope that you are guided by your faith in the almighty and shine in his divine blessings. Wishing you a happy Eid.
Wishing that Allah brings you treasured moments of happiness and joy on the festive occasion. Have a blessed Eid!
May you be guided by your faith in Allah and shine in his divine blessings! Wishing you joy and prosperity on Eid.