The festival of Eid al-Fitr will mark the end of Ramadan this week, bringing an end to the holy Islamic month of fasting. The Eid holiday, also known as the Celebration of the Breaking of the Fast, will be observed by Muslims around the world with food, prayer and the giving of gifts.
When is Eid al-Fitr?
Eid al-Fitr is the first day of the Islamic month of Shawwal. The date on which the festival begins is determined by a confirmed sighting of the new moon – by Saudi Arabia – after a month of fasting, so the date can differ each year.
The United Kingdom, Saudi Arabia, the United Arab Emirates and Kuwait will celebrate Eid al-Fitr on 17 July this year. Other nations, including Bangladesh, will celebrate on 18 July.
How is Eid al-Fitr celebrated?
To mark the beginning of Eid, specific prayers are performed at mosques before families and friends host gatherings and feasts. Celebrations are seen as an end to the fasting month of Ramadan, but it is also a time of giving thanks to Allah for the strength to complete the spiritual fasting and forgiveness.
It is forbidden to fast during Eid al-Fitr and the celebrations often begin with a small breakfast. A variety of dishes are eaten to mark the end of the fasting period and the type of meals consumed depends on the country and individual tastes, but it is popular to eat sweet foods – Eid al-Fitr is also known as the "Sweet Eid".
Donations and food are often given to those less fortunate in an act of thanksgiving. Gifts are also exchanged, with the common greeting of "Eid Mubarak", which translates to "Have a blessed Eid".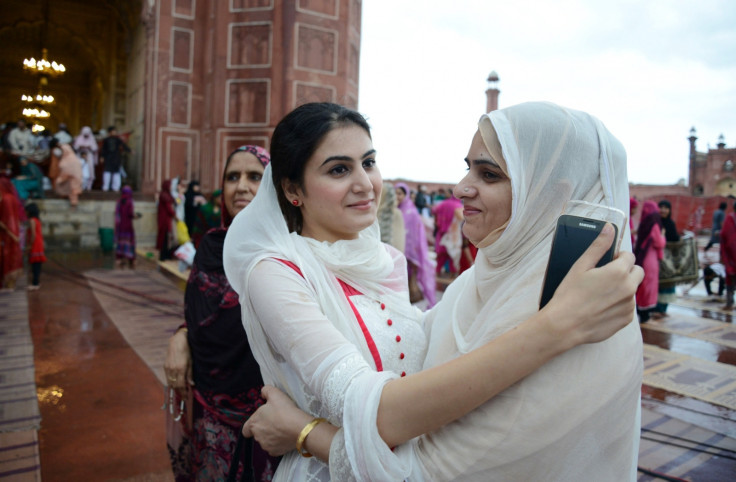 Is Eid al-Fitr a public holiday?
Eid al-Fitr is not a public holiday in the UK, but many employers and schools allow time off for Muslim workers and children in areas with a high Muslim population. It is a public holiday in the UAE, but the number of days allocated off work depend each year, according to Gulf News.
What is Eid al-Adha?
Eid al-Fitr is not to be confused with Eid al-Adha, which takes place later in the year. Eid al-Adha, known as the Feast of Sacrifice or the Greater Eid, marks the willingness of Ibrahim to sacrifice his son Ishmael as an act of obedience to Allah.