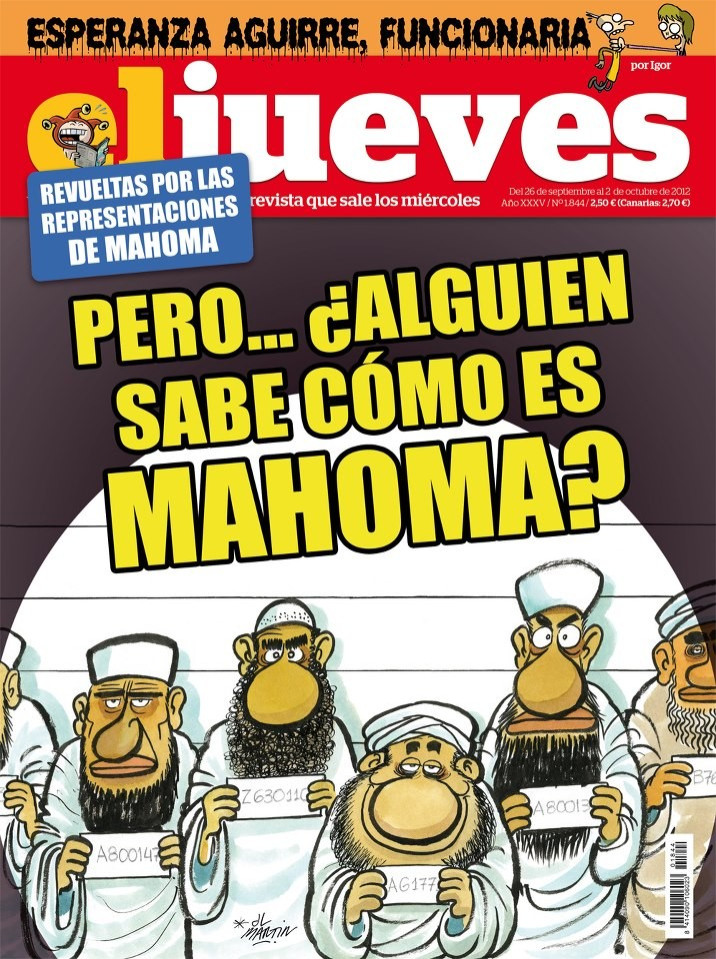 The website of El Jueves, a Spanish satirical magazine that published a cartoon of several so-called lookalikes of the Prophet Mohammed, has been the target of hackers.
Editors at the Barcelona-based magazine were not available to confirm the attack but El Jueves website was not accessible. The homepage showed a cartoon mocking the attack with a goblin smashing a computer with a hammer, accompanied by the words: "We can't [run any more]".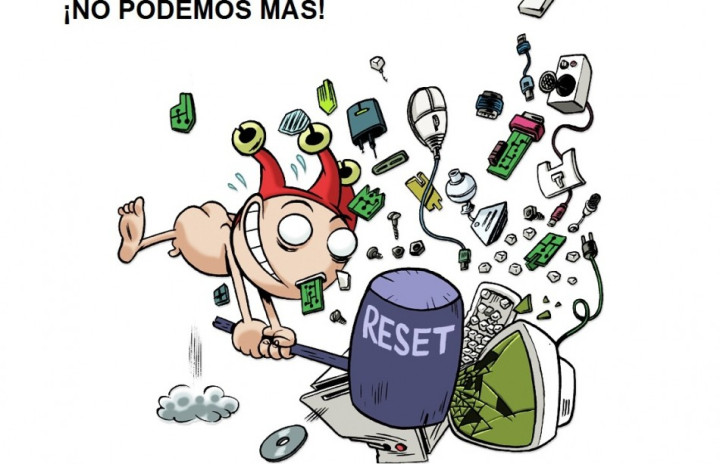 The magazine ran an appeal on its Facebook page for information on how to stop a DDoS (distributed denial of service) attack.
"Ehem...any suggestion how to stop repeated DDoS attacks? It's for a friend..." the magazine wrote.
Nobody has claimed responsibility for the online attack.
Earlier in September the French satirical magazine Charlie Hebdo was the victim of a similar prolonged attack after it published cartoons caricaturing Mohammed.
A Pakistani hacking group named Guardian of Honour of Prophet claimed responsibility for blocking Charlie Hebdo.
El Jueves published its controversial cover as a gesture of support for the French website and magazine.
The front page of El Jueves' weekly edition depicted several Muslims in a police line-up under the title "But does anyone know what Mohammed looks like?"
Editor Mayte Quílez said that the cartoon was not intended to portray the Prophet but wanted to make an ironic reference to the reactions sparked by depictions of Mohammed around the world.
"It's a parody of the situation we are experiencing," Quilez told the Spanish edition of the Huffington Post. "If you can't depict Muhammad, how do you know it is him in the cartoons?"
According to Islam, it is an offence to depict Muhammad in any manner.
"Someone won't like it but we can't hold our tongue. Caricaturists can't censor themselves every time there is the risk of a violent response," Jose Luis Martin, a member of El Jueves' editorial board, told Efe news agency.
"On one side there is freedom of speech. At the opposite [side] there are all kinds of religious extremism - Catholic, Islamic and Jewish."
The Spanish embassy in Cairo has warned Spanish citizens in Egypt to exercise caution.