Election 2015: Ed Miliband leaders' debate boost as Populus poll puts Labour 2 points ahead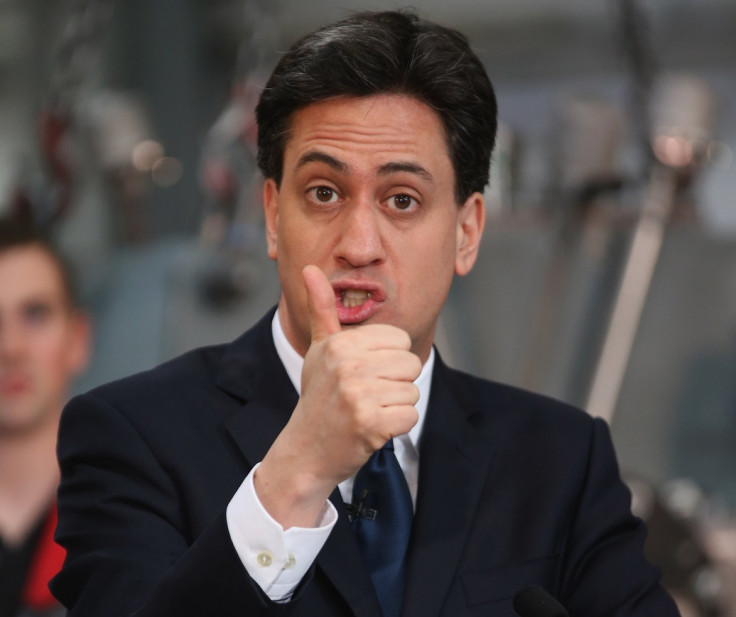 Labour has taken a two-point lead over the Conservatives in one of the final polls to be produced before the leaders' debates on 2 April.
A poll by Populus puts Ed Miliband's party at 34% (+2), while David Cameron's Tories lag behind on 32% (-2). The Liberal Democrats are up to 9% (+1) and support for the Scottish National Party ebbed to 4% (-1).
The poll, which was conducted between 31 March and 1 April and quizzed 2,057 adults, ranked Ukip on 15%, unchanged from its previous share.
It is the second poll in as many days to give Labour the edge over the Conservatives, after a YouGov poll for The Sun put Miliband's party one point ahead of Cameron's Tories on 36%.
Seven party leaders on 2 April will be given the opportunity to pull ahead of their rivals when the first debate takes place at ITV studios in Salford.
Each participant will give a one-minute statement following each question before the discussion is opened up for around 17 to 18 minutes. None of the leaders will see the questions in advance.
After drawing lots, Green party leader Natalie Bennett will be the first to speak during the debate, with Cameron giving the final remarks.
© Copyright IBTimes 2023. All rights reserved.