Labour has edged ahead of the Conservatives in the most recent poll produced two days before the Telegraph published an open letter backing David Cameron and George Osborne's business policies.
A YouGov poll for The Sun puts Ed Miliband's party one point ahead of Cameron's Tories on 36%, while the Liberal Democrats sank one point to 7%.
The data comes after Miliband and Labour dismissed the Telegraph's letter, which featured more than 100 business leaders' signatures on it, as typical electioneering.
Meanwhile, Lib Dem leader Nick Clegg refuted he was in danger of losing his Sheffield Hallam seat, despite bleak polls.
Latest YouGov survey for The Sun - 1,566 adults surveyed on 30 - 31 March 2015. Margin of error +/- 3%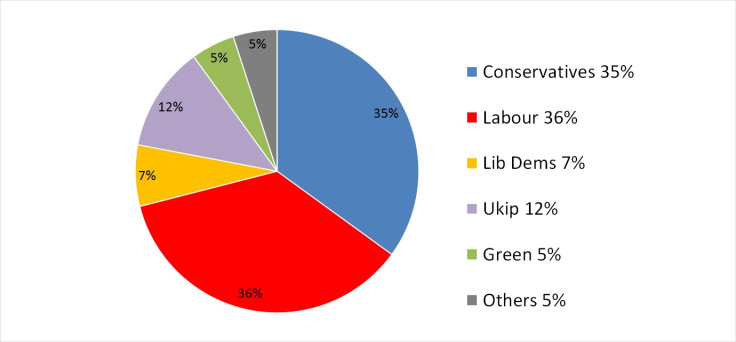 Ashcroft national poll - 1,004 adults surveyed on 27 - 29 March 2015. Margin of error +/-3%
Conservatives 36%
Labour 34%
Liberal Democrat 6%
Ukip 10%
Green 7%
Others 6%
ComRes poll for ITV News / Daily Mail - 1,005 adults surveyed on 28 - 29 March 2015. Margin of error +/-3%
Conservatives 36%
Labour 32%
Liberal Democrats 9%
Ukip 12%
Greens 5%
Others 7%
Populus poll - 2,004 adults surveyed on 27 - 29 March 2015. Margin of error +/-2%
Conservatives 34%
Labour 34%
Liberal Democrats 8%
Ukip 15%
Greens 4%
Others 5%
TNS - 1,197 adults surveyed on 26 - 30 March 2015. Margin of error +/-3%
Conservatives 33%
Labour 32%
Liberal Democrats 8%
Ukip 16%
Greens 5%
Others 7%