Ed Miliband has stood down as Labour leader after his party performed poorly in the general election, a campaign that saw it lose its campaign chief and shadow chancellor.
"Friends, this is not the speech I wanted to give today because I believe that Britain needed a Labour government. I still do but the public voted otherwise last night," he said.
"Earlier today, I rang David Cameron to congratulate him. I take absolute and total responsibility for the result and our defeat at this election. I'm so sorry for all of those colleagues who lost their seats."
He stressed "Britain needs a strong Labour party" and announced his resignation, recommending Harriet Harman takes over as interim head of Labour.
But Harman, the deputy leader of the party, has also announced she is stepping down from her position.
As Labour's disastrous election results became clear, rumours circulated that the Camberwell and Peckham MP was considering resigning from the post. She confirmed the move on Twitter.
Miliband assumed office in 2010 after a closely fought leadership battle with his brother, David.
The Milibands both served as special advisers and cabinet members in Labour governments, but Ed narrowly defeat David after he secured the support of the Labour-aligned trade unions.
Under his leadership, the Oxford graduate sought to move Labour away from the centre positioning of Gordon Brown and Tony Blair.
Miliband even borrowed a riff from former Tory prime minister Benjamin Disraeli by describing Labour as a "One Nation" party.
But his new vision for the party failed to translate into more votes as the reds were almost wiped out north of the border by the SNP.
Even Brown's former seat, Kirkcaldy and Cowdenbeath, fell to Nicola Sturgeon's party and Scottish Labour leader Jim Murphy lost the battle in East Renfrewshire to retain his constituency.
Labour's campaign chief and shadow foreign secretary Douglas Alexander also lost his seat to the SNP as 20-year-old Mhairi Black turned Paisley and Renfrewshire South yellow.
The left-of-centre party was also hit with severe casualties south of the border as shadow chancellor Ed Balls was defeated in the Yorkshire seat of Morley and Outwood.
The next Labour leader?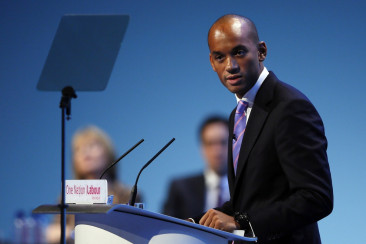 Shadow home secretary Yvette Cooper, shadow education secretary Tristram Hunt and shadow business secretary Chuka Umunna are some of the front runners to become the next Labour leader.
Umunna spoke to IBTimes UK early on 8 May after he was re-elected as MP for Streatham and increased his majority from 3,259 to 13,934.
He said: "One thing I will say about our campaign nationally is that it did confound expectations because, although we did point what another five years of this government would mean, we did put forward a positive, hopeful and optimistic vision of what our country can be."
The former lawyer stressed he was fully behind the Labour leader and said he thought Miliband had a "fantastic" campaign. "I'm really proud of the campaign that he led," he added.
The election night also played out like a nightmare for the Liberal Democrats, who lost tens of constituencies.
Nick Clegg was able to retain his Sheffield Hallam seat but some of his party's biggest figures, including Vince Cable and Ed Davey, lost their constituencies.
But the former deputy prime minister admitted the night was a "cruel" experience, leaving questions hanging over his leadership.
David Cameron, meanwhile, is expected to visit the Queen later on 8 May with the intention of forming a government after the Tories secured a shock majority in the House of Commons.