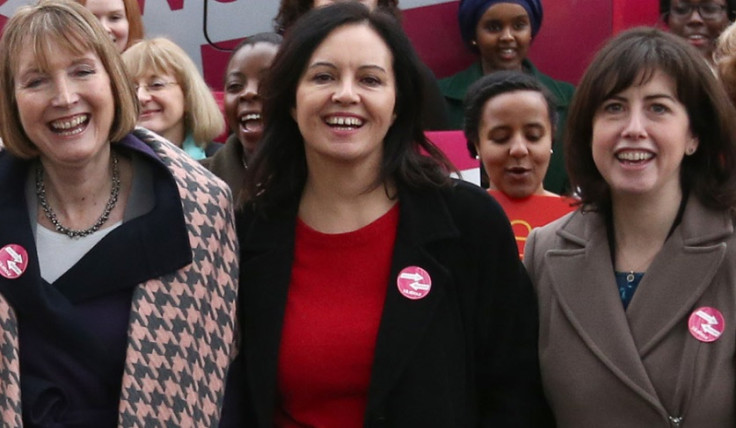 A top Labour politician has been forced to deny she suggested Ed Miliband could break some of the promises engraved on a stone the wannabe prime minister unveiled on 3 May.
Lucy Powell, the vice-chair of Labour's election campaign, claimed some Tories are "deliberately" misquoting her remarks after she took part in a radio interview on 5 May.
When BBC Radio 5 Live questioned the shadow cabinet office minister about Miliband's pledge stone, she said: "I don't think anyone is suggesting that the fact that he's carved them into stone means that he is absolutely not going to break them or anything like that."
The large, grey slab was given its own hashtag (#EdStone) on Twitter after Miliband revealed it. But now Powell is trending on the social media site after the apparent gaffe.
Grant Shapps, minister without portfolio and co-chairman of the Conservative Party, seized on the comments and claimed Miliband has "no intention of keeping the promises he makes".
"Labour's campaign is crumbling thanks to Ed Miliband and bungling Lucy Powell – they're just not up to the job," he quipped.
The remarks come with less than 48 hours to go before polls open for the general election, with Labour and the Tories neck-and-neck in the latest opinion polls from YouGov and Populus.
The most likely outcome of the 7 May vote, therefore, is a hung parliament where no party holds a majority in the House of Commons.
Ed Miliband's stone slab is made of limestone & is currently in storage, we're told pic.twitter.com/mUNp4mdjCB

— Sophy Ridge (@SophyRidgeSky) May 3, 2015