When the front page of The Telegraph emerged overnight on 1 April, proudly displaying an open letter from 100 of the country's top business leaders implying a Labour election win would threaten the economic recovery, Labour Party officials' first thought will have been: how should we respond?
Labour campaigners will have been balancing a number of considerations. Go too hard on the attack against these 100 and you risk entrenching the idea that the party is anti-business. Go too soft and risk looking weak in the face of such criticism from the business bosses.
But underpinning all of this is the central consideration of all political parties at the moment. What exactly is it that voters want? And that opens up the obvious question about The Telegraph letter: do voters really care what big business thinks?
Mike Smithson, editor of the Political Betting website and an elections analyst, told IBTimes UK:
I think they're rather neutral, actually. I don't think this has much of a benefit either way.

If you ask people specifically they are probably much more suspicious of business leaders than they are of, shall we say, their local GP, or a local teacher. So I'm far from convinced that this has any change whatsoever apart from on the overall narrative.

It's like having celebrity endorsement. People use them. I think they're deployed during campaigns by PR operatives who see this as a way of keeping a story going. But it does little more than that.
Among the 100 are leaders of some of the best known businesses and brands in the country, including Iceland, Primark, Pizza Express and 99p Stores. Though the text of their letter explicitly endorses the "Conservative-led government" and the economic plan of David Cameron and George Osborne, in particular the cuts to corporation tax, it implicitly criticises the Labour party.
"We believe a change in course will threaten jobs and deter investment. This would send a negative message about Britain and put the recovery at risk," says the letter, timed to come out a day after Labour said it would reverse a cut in the corporation tax by 1% for 2015/16, to 20%, in order to cut and then freeze business rates for small firms.
This is presented by the Conservatives as a significant blow to Labour's credibility on the economy. The economy is an issue Labour has struggled to build support on given it presided over the Treasury at a time when the financial crisis hit and the public purse opened up a deficit in excess of 10% of GDP. They are tainted by perceptions of financial mismanagement.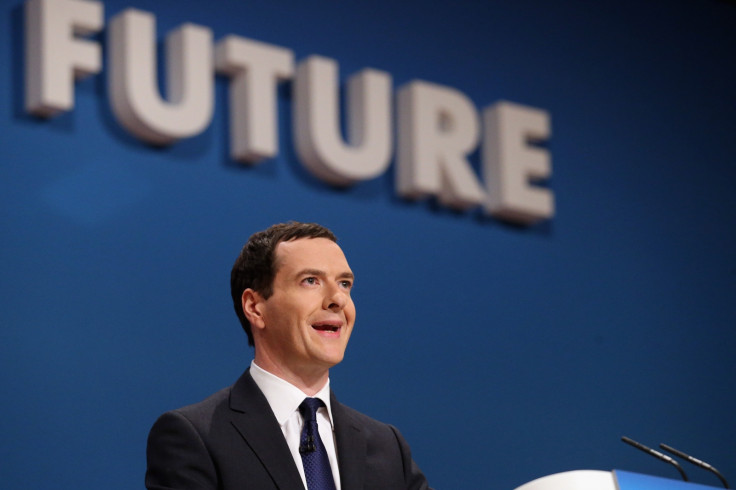 But that this message is coming from the leaders of big business may actually be a hindrance for the Conservatives' credibility rather than a help, given they are viewed as a party for the rich. Many voters associate big business with fat cat bosses, greed, tax dodging and exploitation. Do the Conservatives really want to ally themselves so closely?
A survey of the British public by PR firm Edelman found that just 18% thought business was addressing society's needs. Only 24% thought business was driving growth in the economy. And just 42% thought businesses were "paying expected levels of tax" and behaving responsibly.
A YouGov poll for the Sunday Times in February found that 49% of voters think government should stand up to big business, against 31% who thought it should help and support it. Moreover, 45% of voters said the bosses of big British firms should not comment on political parties' policies, against 38% who thought they should.
Many of those 100 leaders writing in The Telegraph are Conservative supporters in one form or another. A couple are Tory peers, such as the Tech City pioneer Baroness Shields and Baroness Brady, football club executive and star of The Apprentice. Others are advisers on business issues.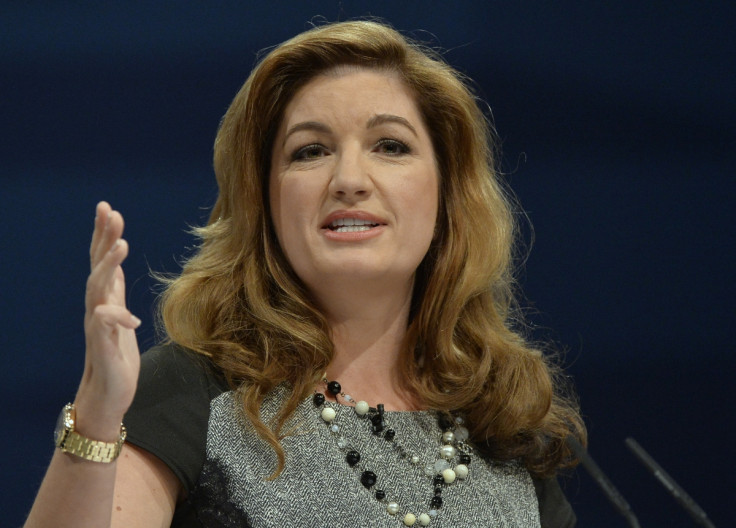 Labour was also claiming that 22 of the signatories had made large donations to the Conservatives, totalling £7.5m.
It is not all positive for the Labour party. In fact, quite the reverse. In the same YouGov poll from February, 52% thought that being criticised by big business damaged the party against just 7% who thought it helped them.
The Conservatives also pointed out that six of those on the list were former Labour supporters, including Duncan Bannatyne, a leisure sector entrepreneur and star of Dragons' Den.
In the end, Labour went for the political equivalent of shrugged shoulders. The party said it was "no surprise", and that the bosses of big businesses wanting lower taxes is to be expected.
And to some extent Labour is right. When you boil it all down, this is a group of Conservative-affiliated or minded big business leaders writing in a Conservative-supporting newspaper to suggest that people shouldn't vote Labour. Plus ca change.
But we still have curious a situation and one that perhaps doesn't bode well for Labour. Voters by and large feel unfavourably about big business. But when big business leaders criticise Labour, it does the party more harm than good.
How should we read this? It might mean that while big business isn't liked, the Labour party isn't seen as competent enough to stand up - as voters would like - to the bosses. This is ironic given Labour is in league with the unions, who provide it with most of its funding and who have a big say in who leads the party.
In the end, The Telegraph letter probably doesn't matter that much. As Smithson of Political Betting suggested, it will help add to the narrative that Labour is anti-business and can't be trusted with the economy again. But it won't directly change any voters' minds. Whether or not that narrative, pushed by the Conservatives, is changing any minds is another debate.