Labour leader Ed Miliband will today (21 April) return his focus to the NHS, as he sets out a "Rescue Plan" to be implemented in Labour's first months in office.
It will include immediate action on the Tory nursing crisis and a Budget to bring in significant investment from the Mansion Tax as well as a new Tobacco Levy in 2015/16.
In a speech to student nurses at Manchester Metropolitan University, Miliband will announce that Labour will launch an emergency recruitment drive in May to get 1,000 extra nurses into training this year – the first instalment on Labour's plan for 20,000 more by 2020.
"The Tories have caused a staffing crisis. Two thirds of nurses say patients are missing out on care because there just aren't enough nurses on the wards and today we heard news that one in three NHS Trusts were investigated last year because of concerns over safe staffing," he will say.
"None of this has happened by accident. It has happened as a direct result of choices this government has made; cutting nurse training; failing to understand that if people don't get the care they need at home and in their own communities, it ends up in an A&E crisis; and wasting billions on a top-down reorganisation and creeping privatisation that no one wanted.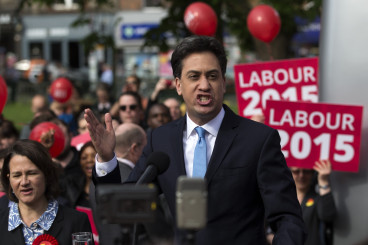 "That's not the NHS I believe in. It is not the NHS you believe in. It is not the NHS the British people want to see."
He will warn that the NHS is sliding into crisis under the Tories as he highlights new figures unearthed from Freedom of Information requests showing one third of NHS Trusts were investigated last year over concerns about safe staffing.
Miliband will note that "the Tories are committed to even deeper spending cuts in the next three years than the last five, some of the most extreme cuts this country has ever seen. But they now want you to believe they're going to spend more on the NHS, with money they can't identify, from a place they cannot name, with false promises which have an expiry date of 8 May stamped on them.
"The truth is they haven't discovered it down the back of the sofa. The truth is they haven't got the money. The truth is they haven't got a clue how to pay for our NHS.
"Well, I have news for David Cameron: the British people don't believe you."