Election 2016: Donald Trump releases third Instagram attack video against Jeb Bush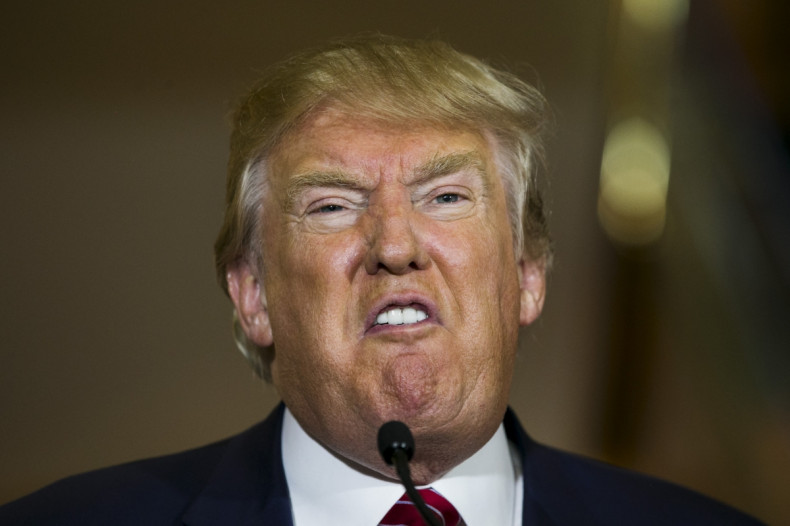 Republican front-runner Donald Trump appears to just be gearing up his attacks against fellow GOP candidate Jeb Bush. On 8 September, the former reality TV star released his third Instagram advert against Bush, labeling the former Florida as "low-energy".
"Having trouble sleeping at night? Too much energy? Need some low energy?" a narrator asks before cutting to Bush speaking as a female supporter appears to be sleeping in the background. The video, which has accumulated nearly 10,000 likes and over 3,000 comments, ends with the tagline: "Jeb, for all your sleeping needs."
According to NBC News, Bush posted a photo of himself with the female attendee after a campaign event in New Hampshire on 3 September. In the photo, Bush says the overtired attendee is a working mother who woke up early in the day for a 12 hour shift.
Not to take a jab without hitting back, Bush released his own Instagram video, showing Trump's statement in 2007 claiming Democrat Hillary Clinton would "do a good job" negotiating a deal with Iran. Although to the point, Bush's video is decidedly less clever than Trump's.
In Trump's previous two Instagram's against Bush, he highlights Bush's own words of support for Clinton and his comments on immigration. Trump has made immigration one of his top issues, and notably caused an uproar when he claimed Mexican immigrants were rapists and drug dealers.
The latest poll by NBC/Marist place Trump at the top of the Republican field and out also ahead of Clinton, the leading Democrat, by five percentage points. However, the same poll found him trailing closely behind Clinton in New Hampshire.