A new poll in the US puts Republican Party candidate Donald Trump five points ahead of Democratic Party rival Hillary Clinton in the race for the White House. The poll found 45% of those asked to make a straight choice would prefer Trump in the White House, whereas 40% wanted Clinton. A similar poll in May gave Clinton a 30% lead over Trump.
A series of comments by Trump, seen by media commentators as gaffes, appear to have increased his popularity. Clinton, however, still dogged down by an email scandal, seems to be slipping badly in popularity.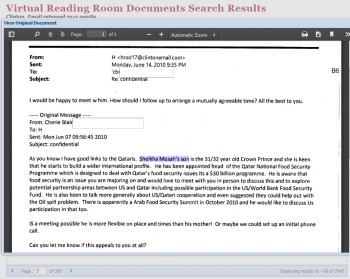 In recent weeks the billionaire businessman has made comments linking a female journalist's stern questions during a presidential debate with menstruation, questioned the heroism of Vietnam war hero Senator John McCain, and demanded a huge wall be erected on the border between the US and Mexico to prevent migrants heading north. He has also accused Mexican immigrants of being rapists and drug-dealers.
The more outspoken Trump becomes, the more his approval rating goes up. Hillary Clinton, in contrast, has been floundering in part because of what appears to outsiders to be a relatively minor scandal over a private email account she maintained whilst secretary of state between 2009-2013. Eight per cent said they would only vote for Clinton – wife of former President Bill – while "holding their nose."
The US State Department's decision to publish thousands of emails from Clinton's private account have also caused embarrassment for former UK Prime Minister Tony Blair and his wife Cherie. One email from Cherie implores Clinton to meet with Qatari Sheikha Mosah's son to discuss trade and aid matters.
The US poll, conducted by SurveyUSA, found that Trump was the first choice to be the Republican nominee, beating Jeb Bush, Ben Carson and Ted Cruz. However, the poll – conducted among 1,000 people of voting age – found that 16% remain undecided about who they want as President in 2016. It also found that Trump remains far more popular among men than among women.