The Electoral College has confirmed Donald Trump's victory in the 2016 presidential election on Monday (19 December) by officially pushing him past the 270 votes needed to secure the White House.
Trump's election as the 45th president of the United States was affirmed when Texas electors cast their ballots and pushed him over the 270 threshold.
In a statement released by his transition team, Trump said: "Today marks a historic electoral landslide victory in our nation's democracy. I thank the American people for their overwhelming vote to elect me as their next President of the United States. The official votes cast by the Electoral College exceeded the 270 required to secure the presidency by a very large margin, far greater than ever anticipated by the media."
He continued: "This election represents a movement that millions of hard working men and women all across the country stood behind and made possible.
"With this historic step we can look forward to the bright future ahead. I will work hard to unite our country and be the President of all Americans. Together, we will make America great again."
Electors faced numerous attempts by other electors and outside forces to sway their votes and bar Trump from becoming the next president. Republican electors, in particular, received letters, petitions tweets and even death threats urging them to vote for an alternative candidate.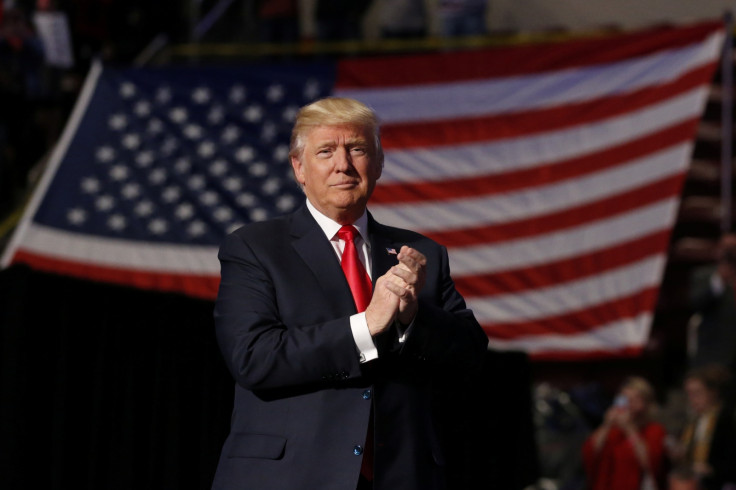 Despite these efforts, the Electoral College largely voted true to the popular vote in each state.
Of the 306 electors pledged to vote for Trump, 304 voted from him and two others voted for someone else, The New York Times reported. The two "faithless" electors from Texas instead voted for Ron Paul and John Kasich.
Trump's rival, Democrat Hillary Clinton, meanwhile, lost four pledged electors. Four Democratic electors in Washington refused to vote for Clinton. Instead, three electors voted for former Secretary of State Colin Powell and a fourth voted for Sioux tribe elder Faith Spotted Eagle, who has led protests against the construction of the Dakota Access Pipeline in North Dakota.
NPR noted that three other electors tried to defect from Clinton but were barred by state laws. Electors in Colorado, Maine and Minnesota attempted to vote for Clinton's primary rival Bernie Sanders but were not allowed.
Maine elector David Bright originally announced he would vote for Sanders but ultimately changed his vote when his ballot was ruled out of order, NPR reported. Muhammad Abdurrahman, an elector in Minnesota, tried to vote for Sanders but was replaced. The same situation occurred in Colorado.
With his victory secured by the Electoral College, President-elect Trump is just a month away from his inauguration. Trump will be sworn in as the next US president on 20 January in Washington DC.