Who is Faith Spotted Eagle? The Native American tribal leader with one electoral vote for president
One of four Democratic electors who rejected Hillary Clinton voted for Sioux leader and activist.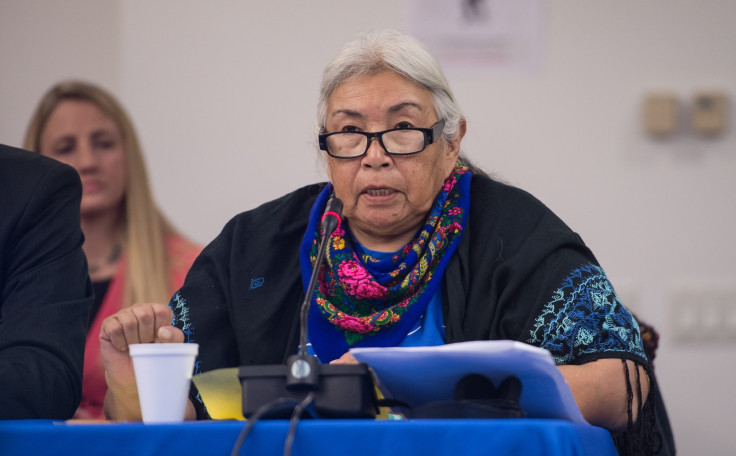 As electors congregated to cast their votes for the next US president, a lot of unexpected things could have happened.
Many people have been inundating Republican electors with letters, emails and phone calls pleading with them to vote for anybody but Donald Trump. However, in Washington state it was Hillary Clinton that electors turned against.
Eight of the state's electoral college votes went to Clinton, who won the state, while three went to former Republican Secretary of State Colin Powell. One further vote went to a Native American tribal leader, Faith Spotted Eagle. But who is she?
Faith Spotted Eagle is a leader from the Native American Sioux tribe, renowned recently for their efforts to block an oil pipeline from being built across their land in North Dakota. Those efforts look to have succeeded after the Army Corps of Engineers said they would look into rerouting the pipeline.
An interview on Indian Country Media Network described Faith as "an amazing and inspiring woman, mentor, teacher and hellraiser" who had been involved in grassroots activism for decades - including environmental justice and helping survivors of sexual violence.
In the interview, Faith described her anti-capitalism principles and explained her Brave Heart Society: "Our society has the basic principles of a Dakota society that exists to bring balance where unbalance has occurred, to resolve conflict, preserve culture and language and assure a place for our grandchildren in the future.
"We refuse to replicate neocapitalism and strive to not be oppressed by colonising processes, including not taking federal funds. We have a 50-year strategic plan in order to accomplish that."
She also said that to be on the society's governing board, one has to be a grandmother. On the society's Facebook page, it describes its missions as: "To enhance and preserve the Dakota/Nakota/Lakota culture for coming generations, thereby creating strong, competent, worldly families with a strong foundation of values, morals, and worldview."
On the Dakota Access Pipeline, she said she was "deeply opposed to the intrusion into our land".
IBTimes UK reached out to Faith Spotted Eagle for comment on her surprise electoral vote but did not receive a reply by the time of publishing.
© Copyright IBTimes 2023. All rights reserved.