Elementary season 4: Joan's backstory and Sherlock's new murder case to dominate episode 7

After a three-week break, CBS's police procedural drama Elementary season 4 is returning with episode 7 Miss Taken. The winter premiere will introduce the new character of Dr Joan Watson's (Lucy Liu) stepfather played by actor John Heard. The series will feature some tense moments between the father and daughter.
Lead character Sherlock Holmes (Jonny Lee Miller) is also set to find love in Fiona Helbron, a brilliant and socially awkward software engineer, a report by EW claims. The character will be played by Nurse Jackie star Betty Gilpin. According to the website, Fiona will meet Sherlock and Joan during the murder investigation.
However, due to their uncanny similarities, the former Scotland Yard consultant and Fiona will get attracted to each other. Gilpin's character will be introduced in episode 9 titled Murder Ex Machina.
Warning: Spoilers ahead
In the upcoming episode, Holmes and Joan will investigate the murder of a retired FBI agent. Besides, the series will start focussing on the backstory of Joan and this will begin with episode 7 where Joan and her stepfather's complicated relationship will be revealed.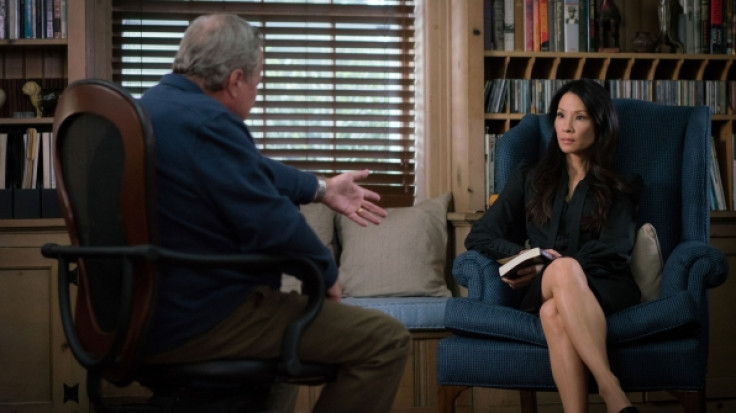 "A few episodes in the season we're going to meet her stepfather and discover they have a pretty complicated relationship. It's a theme we will hit pretty hard over the first half of the season," show creator Rob Doherty told TV Guide back in November 2015.
The official synopsis of the episode reads:
"When Watson's stepfather (John Heard) writes a crime novel based on her work with Holmes without her knowledge, an underlying issue in their relationship is revealed. Also, as Holmes and Watson investigate a retired FBI agent's murder, they discover the man's death is connected to an unsolved case from the victim's career."
Click here to watch the episode via live stream online on CBS All Access. In case you miss the episode when it is aired, click here to watch it online (only in the US) the very next day on the network's official website. Elementary season 4 airs every Thursday on CBS.
© Copyright IBTimes 2023. All rights reserved.