Eleven endangered elephants rescued from depths of muddy bomb crater in Cambodia
The elephants became stuck in a mud hole inside the Keo Seima Wildlife Sanctuary.
Eleven Asian elephants trapped into a mud hole inside the Keo Seima Wildlife Sanctuary in Cambodia have successfully been rescued, with the help of the local community.
Asian elephants are among the most vulnerable mammals in the world. The International Union for the Conservation of Nature classifies the species as "endangered".
The lack of accurate historical data regarding past population size makes it difficult to study the evolution of Asian elephant populationsin the last decades.
However, what we do know about current trends in habitat loss / degradation and other threats such as poaching suggest an overall population decline of at least 50% of the world's population over the last three generations.
In Cambodia, Asian elephants are now found primarily found in the mountains of the south-west and in Mondulkiri and Ratanakiri Provinces.
Recent surveys in Keo Sema District, where the natural reserve is located, have revealed that important numbers may remain in that area. Keo Seima Wildlife Sanctuary is in fact one of the most important sites for Asian Elephants in Cambodia and other major wildlife species.
But in the rest of the country, Asian elephants probably persist in Cambodia in only small, scattered populations.
Tragedy avoided
In this context, losing 11 elephants in the mud would have been a devastating blow for wildlife conservation in Cambodia.
'If the community had not come together with the Wildlife Conservation Society (WCS), ELIE and the Department of Environment to rescue these 11 Asian Elephants, this would have been a tragedy" said Tan Setha, WCS Technical Advisor to the protected area.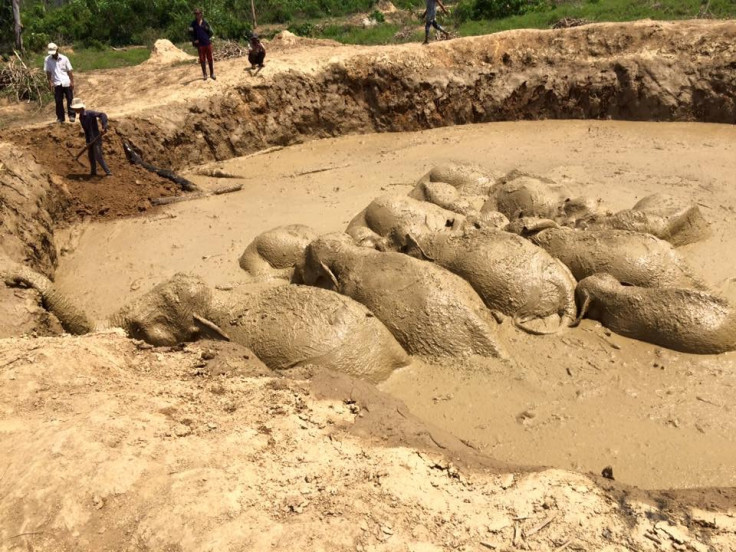 "This herd consisted of three adult females and eight juveniles of various ages, including a male that had almost reached maturity. These elephants represent an important part of the breeding population in Keo Seima Wildlife Sanctuary, and their loss would have been a major blow to conservation."
The mudhole that the elephants were rescued from is an ancient bomb crater remaining from the Vietnam War. Local farmers had enlarge it to store water. When they found out that the elephants were trapped, on 24 March 2017, they notified the the country's Department of Environment, who worked with Cambodia's Wildlife Conservation Society (WCS) to mount rescue efforts.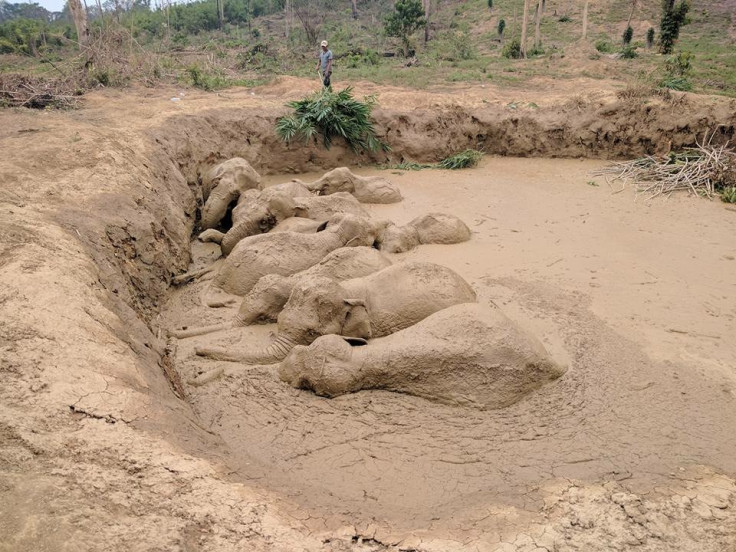 "Too often the stories around conservation are about conflict and failure, but this is one about cooperation and success. That the last elephant to be rescued needed everyone to pull together on a rope to drag it to safety is symbolic of how we have to work together for conservation", Dr Ross Sinclair, WCS Country Director, said.
© Copyright IBTimes 2023. All rights reserved.