Several organisations, communities and faith leaders have joined forces to launch the Eliminate Hate campaign aimed at labelling social conservative groups that oppose LGBT rights as hate groups.
The campaign is likely to see the antagonism between both sides moving up another notch, Reuters reports.
The Eliminate Hate campaign is led by Media Matters for America and includes the National Center for Transgender Equality, The National LGBTQ Task Force, SoulForce, The Equality Federation, and The Matthew Shepard Foundation.
The campaign, according to a spokesperson from Media Matters is "asking for already designated hate groups" to be labelled as hate groups by the media.
Its LGBTQ Programme Director Erin Fitzgerald said: "The Eliminate Hate Campaign seeks to ensure that anti-LGBTQ hate groups are not given a megaphone for vitriolic bullying and malicious lies."
Judy Shepard, who founded the Matthew Shepard Foundation also backed the call saying: "Enough is enough. It's time our institutions - especially the media - start recognising the extremely corrosive effects of their slander and act accordingly." Shepard's son was murdered in a hate-motivated attack.
Fitzgerald added: "Media outlets ignore long-standing histories of hate speech, incitement, and misinformation when they fail to label designated hate groups, and instead describe them simply as 'conservative' or 'Christian'."
Separately, the Holy Bullies and Public Monsters website described the campaign as "a new effort aiming to expose, undermine, and mitigate the increasing influence and harmful impact of anti-LGBTQ hate groups while empowering and supporting local leaders and community members confronting extremism in their daily lives".
The website said the campaign will "increase media accountability and public awareness of the growing influence and extremism of anti-LGBTQ hate groups. We need to stop being so cavalier about anti-LGBT groups, spokespeople and their propaganda. If we ignore them, they aren't going away.
It claims these groups and individuals have "budgets in the millions" and are "dedicated to eradicating our equality, right to self-determination, and dignity. Defeating these groups will take discipline and focus, not silly and vulgar comments."
In issuing the rallying call, the website says: "No more pussyfooting around. This battle is bigger than single entities. This battle is about us, our future, and most of all, the future of our LGBT kids."
Targeted groups reject hate designation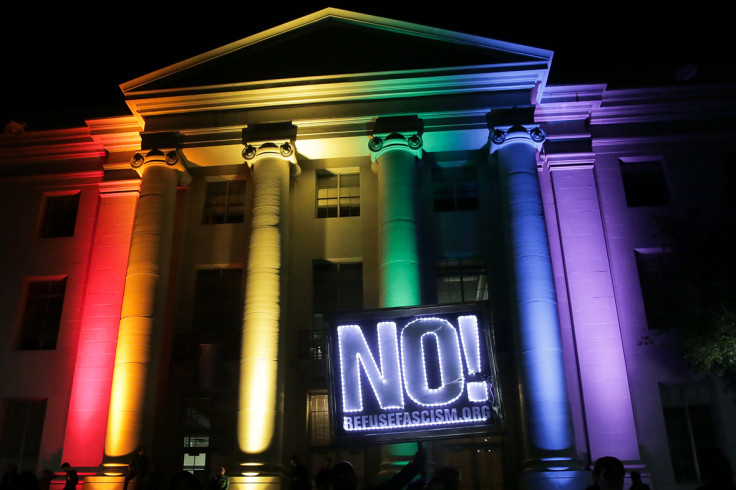 However, several of the targeted groups have dismissed moves to impose hate designations as an attempt to keep them quiet and remain defiant.
Alliance Defending Freedom (ADF), a self-described religious freedom group that was singled out by the campaign, said: "ADF doesn't have time to respond to organisations who do nothing more than call names, create division and incite violence across the country in order to raise money."
Peter Sprigg, a spokesman for the Family Research Council, another of the targeted groups, insisted that gender identity should not be protected from discrimination, saying: "We believe that it's really not possible for a person to change their sex ... that biological sex at birth is essentially immutable."