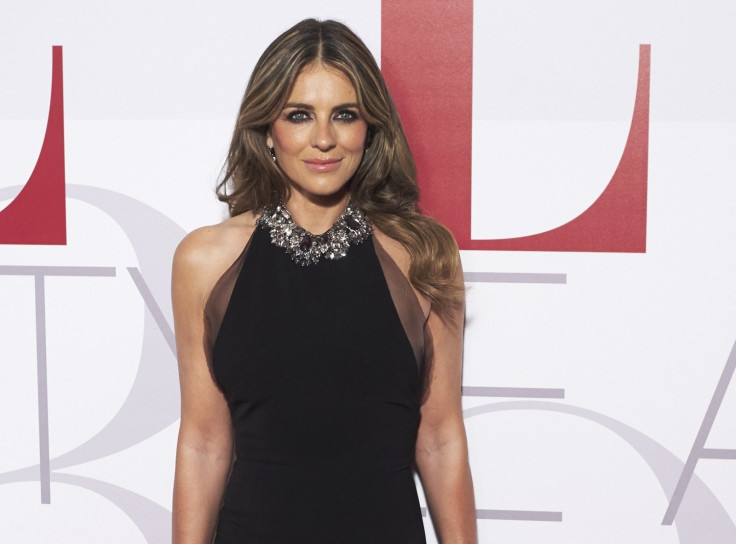 Elizabeth Hurley set the pulses racing as she put her assets on display in a skimpy coral bikini on Instagram. Fans are freaking out over the 52-year-old British actress's age-defying figure, with some users calling her a "timeless beauty."
The actress turned swimwear designer is wearing a coral bikini from her own brand, Elizabeth Hurley Beach, and flashed ample cleavage and toned abs. Posing in the shade as the sun set, The Royals had the sun-kissed glow as she held onto her shades above her head for the snap.
She captioned the Instagram post saying, "Last day of sun @elizabethhurleybeach #newcollection#comingsoon." The picture is so appealing that fans are going gaga over the actress' fit body even at the age of 52.
A fan asked, "So hard to believe that she's like 52 or something, amazing shape!" while another wrote, "Such a timeless beauty" alongside several heart emojis.
A user called her inspiring and wrote, "I am turning 45 the 9th of September and was feeling kinda old but after seeing your Instagram I got inspired hehe.. age is just a number."
"OMG WOW are you sure your not a vampire? You still have an amazing body & your beauty seems timeless," commented a user. A follower of her praised her saying that she doesn't look a day over 30, while another called her a "Stunning and ageless, classic beauty!"
Some users even debated Hurley's comment about not going to gym. "Doesn't go to the gym? Yeah Right..." said a user, while another wrote, "And you say you don't go to the gym? No way you could look that good at 50 without going to the gym!"
The natural beauty stars in E! Network's fictional British drama, The Royals, where she plays Queen Helena.
Set in a modern day London, the show followers the lives of a Royal family who inhabit a world of opulence and regal tradition that caters to any and every desire, but one that also comes with a price tag of duty, destiny and intense public scrutiny.