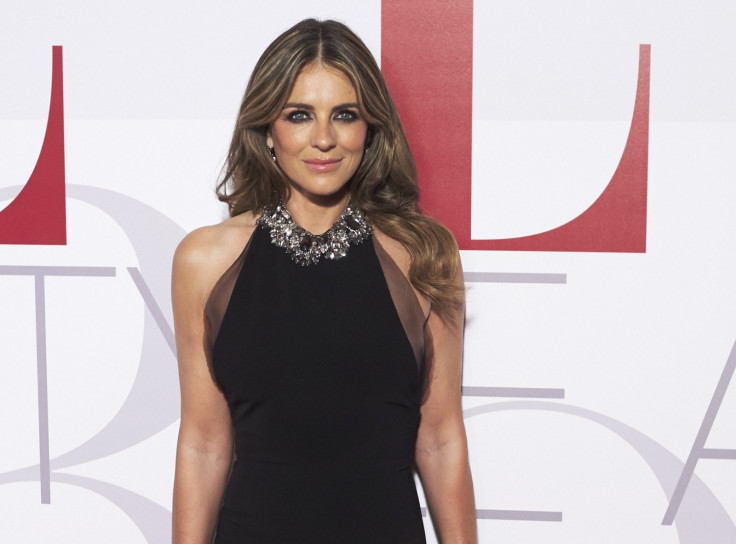 Elizabeth Hurley has been mesmerising her fans by sharing racy snaps of hers on social media. And, it seems like The Royals star doesn't intend to stop anytime soon.
The British actress has once again sent her fans into a meltdown with another sultry image, which shows her posing for the camera, wearing a low-cut one-piece swimsuit and large dark shades.
"Perfect Saturday @elizabethhurleybeach #newcollection#persianrobe ," the 52-year-old wrote alongside the photo she shared with her 687,000 fans on Instagram.
The image, which has already garnered more than 35,000 likes, has been posted by Hurley to promote her new beachwear collection as she has mentioned her bikini brand in the caption.
Unsurprisingly, her fans have been commenting on the photo, with many calling her an ageless beauty.
"@elizabethhurley1 wow you have been my Celebrity crush for the very first time I seen you and you still are you look fantastic for your age and you have a sensational figure," a fan commented.
Another fan said, "@elizabethhurley1 models come and go but you are clearly on a different level. Almost to the stage of legendary...!"
"What I like is that, yes you're a beautiful woman, but you have an insight into what is sexy and what is trash," a third fan said.
A fan added, "You are so sexy.....love the swim suit makes your body look totally Hott...."
Another photo shows her flaunting her flawless figure in a low-cut one-piece red bikini. She is seen staring at the camera with her smoky eyes while leaning against a concrete wall behind her, with her blonde locks falling over her shoulders.
"Hello sunshine @elizabethhurleybeach," she wrote alongside the image she shared on the photo-and-video sharing application.